Northwestern Heritage Singers and Jazz Band to present concert
Thursday, October 26, 2017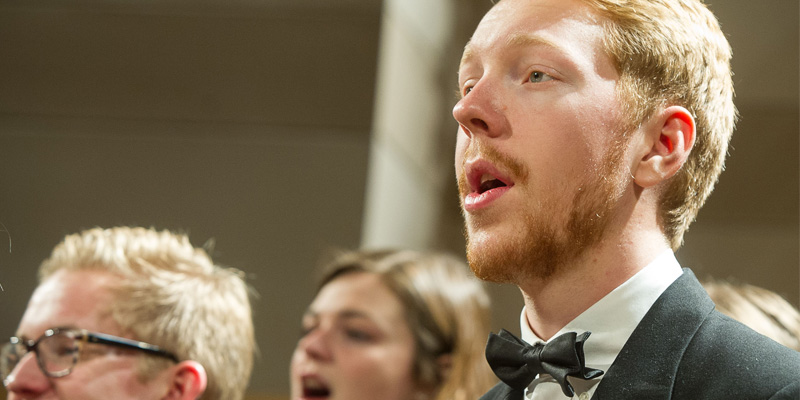 The Northwestern College Heritage Singers and Jazz Band will present a concert on Saturday, Nov. 11, at 7:30 p.m. in Christ Chapel. The event is free and open to the public.
The theme for the Heritage Singers' portion of the concert is "Words, Rhythm and Nonsense." Repertoire will include Eric Whitacre's "Animal Crackers"—a set of six, clever, very short Ogden Nash poems about awkward or strange animals—and an Irish dance piece made entirely of nonsense syllables, "Mouth Music" by Dolores Keane and John Faulkner. The ensemble will also perform Duke Ellington's "It Don't Mean a Thing"; "Fog," a sound-cloud work composed by Phyllis Zimmerman; and "Wanting Memories" by Ysaye Barnwell, a tender setting of a young woman's heartbreak at losing her father. The chamber choir is under the direction of Dr. Thomas Holm, professor of music and department chair.
The Jazz Band will present a variety of favorite swing charts, including Woody Herman's "Apple Honey" and Glenn Miller's "Moonlight Serenade." Directed by Dr. Angela Holt, assistant professor of music, the ensemble will also perform Gordon Goodwin's "The Jazz Police," a hot rocking number.