Northwestern College Jazz Band, Percussion Ensemble to perform concert
Wednesday, April 20, 2016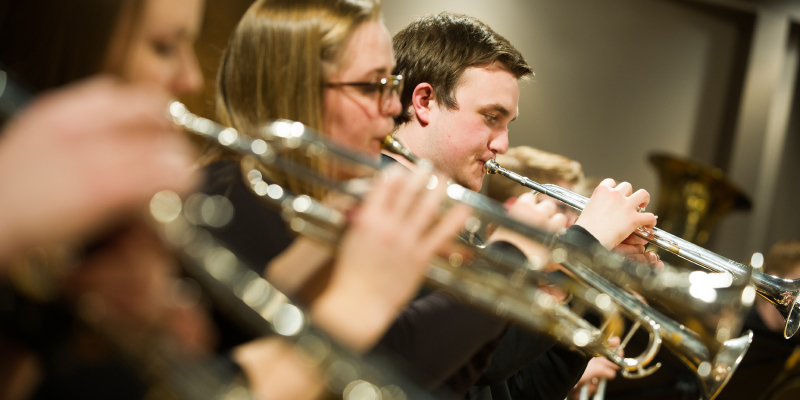 The Northwestern College Jazz Band and Percussion Ensemble will perform a joint concert Friday, May 6, at 7:30 p.m. in Christ Chapel. The event is free and open to the public.
Directed by Dr. Timothy McGarvey, professor of music, the Jazz Band will perform a variety of pieces, including "Work Song" by Nat Adderley, arranged by Erik Morales; "We'll Be Together Again" by Frankie Laine and Carl Fischer, arranged by Stan Kenton; and "Well, You Needn't" by Thelonious Monk, arranged by Mike Kamuf.
The band will also perform Rick Stitzel's "Samba de Los Iguanas," Fred Sturm's "Street Music" and W.C. Handy's "Memphis Blues," arranged by Duke Ellington and Billy Strayhorn.
The Percussion Ensemble, directed by Tim Hillyer, lecturer in music, will perform "Variations on a Ghanaian Theme" by Daniel Levitan, "Akadinda Trio" by Emmanuel Séjourné, and three movements from "Rainbows" by Alice Gomez. The ensemble will also perform "Final Time," an original piece by Hillyer.