NWC's Coronavirus Response:
Fall 2020 FAQs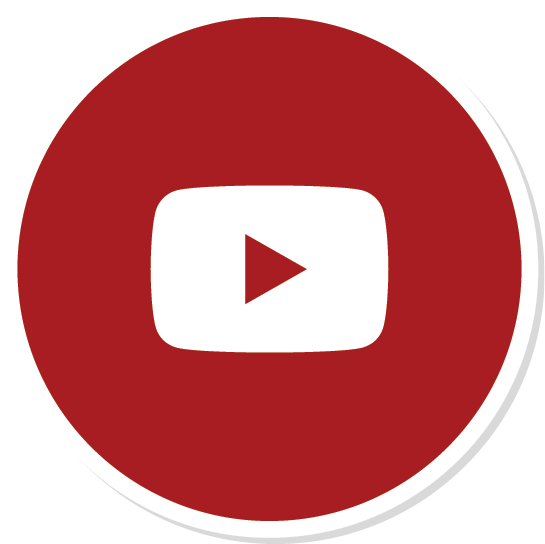 July 27 livestream: Information about Fall 2020 for students and parents
If you have a question that isn't addressed by the most recent livestream or the FAQs below, send your question to ResponseTeam@nwciowa.edu, and we will get you an answer.
Information About
COVID-19 RESPONSE
Q: What are you doing to prepare for the fall with COVID?
A: The Pandemic Response Team (PRT) has been meeting since the first week in March. More than 30 faculty and staff serve on this committee with representation from across campus. In addition, six PRT subcommittees are planning and implementing measures to ensure a safe environment for students' return. Those subcommittees are:
Campus Screening, Testing, Contact Tracing and Education
On-Campus Events (orientation, chapel, conferences, theatre, music, prospective student visits)
Off-Campus Events (internships, student teaching, and student travel)
Classroom Scheduling and Safety within the Classroom
Student Housing, Food Service and Infection Control
Athletic Pandemic Recovery Team (events, practices, games, facilities, etc.)
---
Q: Is Orange City's hospital equipped and ready?
A: Though  we are in a small community, we are blessed with an outstanding hospital and health services. The Orange City Area Health Services CEO, Marty Guthmiller, has provided  daily updates on COVID-19 cases in the area. The communication has been outstanding. We also have strong relationships with larger hospitals in Sioux City and Sioux Falls.
---
Q: Will you be screening students for COVID-19/virus exposure before they move to campus?
A: Yes, we have developed a survey tool, the Raider Check app, that will be emailed to students about two weeks in advance of their planned arrival on campus. It will be very important to complete that pre-arrival screening. Once students are on campus, they will be expected to do regular self-screenings (e.g. temperature check and exposure notification) that can be reported via the app.
---
Q: Will students be required to self-quarantine for 14 days before attending classes in the fall?
A: Domestic students are not required to self-isolate before arriving on campus (see the next Q/A for international student information). All students will be required to complete a health screening survey two weeks prior to returning to campus. If a student's response indicates a COVID-19 risk, that student will be contacted by a member of Northwestern's wellness center staff and given instructions regarding next steps.
---
Q: Will international students be required to self-quarantine?
Updated July 27
A: Yes, students coming to Northwestern from another country will need to self-quarantine for 14 days in adherence to guidelines from our public health officials. Dr. Kevin McMahan will be in contact with international students with details.
---
Q: What will happen if a student tests positive for COVID-19?
Updated July 27
A: We will urge students who live within 250 miles of campus to go home until they are free of the virus. They will be able to keep up with classes remotely. For those who live too far away or who have someone at home who is immunocompromised, we have designated several apartments and wings to comfortably isolate them. Students who are in isolation will be able to continue their coursework online and will have meals brought to them. Staff in our wellness and residence life departments will ensure every NWC student who is isolated is well cared for and receives the medical, emotional and spiritual support they need.
---
Q: Will Northwestern do contact tracing if a student tests positive for COVID-19?
A: We will work with our region's public health provider, Community Health Partners, and they will assist with contact tracing if a case of COVID-19 is confirmed on campus.
---
Q: Will students have to wear masks?
A: Yes. Every student should bring several cloth masks to campus and be prepared to wear them as outlined by the guidelines below (subject to change):
Students do NOT need to wear a mask:
In their residence hall (which is their "home").
With members of their residence hall (who are their "family").
When they are able to adequately physical distance.
Students DO need to wear a mask:
In class, regardless of physical distancing feasibility, unless given express permission by the professor to remove the mask.
During chapel and any Christian formation gatherings outside of residence halls, regardless of whether or not physical distancing is possible.
In hallways, reception areas, waiting lines and other high-traffic areas. This includes waiting in line at the cafeteria and while picking up food. Of course, they may remove their masks to eat.
While visiting another residence hall that is not their own. Updated July 28
In campus public spaces where they are not able to physical distance.
Whenever someone asks them to wear one for the safety of another who is vulnerable to COVID-19 (including in their residence hall).
---
Q: If a COVID-19 vaccine becomes available, will students be required to have one?
A: Most likely. We already require certain vaccines for students who attend Northwestern. If students have medical reasons for not having vaccines, there is a process for exemptions.
---
Q: What are you doing to protect the health and safety of Orange City area residents?
Updated July 27
A: We are asking students to limit their exposure to the Orange City community for the first few weeks. This includes not attending local churches or large group events until after Labor Day. Students are encouraged to watch local church services online during that time.
---
CAMPUS LIFE
Q: Will New Student Orientation go on as scheduled?
Updated July 27
A: Yes, we are planning to welcome new students to campus on Aug 21. New students will receive an email in early August with the full orientation schedule.
---
Q: Will there be designated move-in times to allow for physical distancing?
Updated July 27
A: Yes, fall student-athletes will arrive between 9 a.m. and 3 p.m. on Aug. 14; there will be a mini-orientation session at 3 for new students and their parents in Christ Chapel. All other new students will arrive on Aug. 21 with staggered move-in times based on your room number to enable physical distancing in residence hall corridors. Information about your time will be in the early August email mentioned above. Also, we ask that you have no more than two people with you as you move in to enable physical distancing.  
---
Q: What should students bring to campus to help keep themselves and the rest of the community healthy?
Updated July 27
A: Students should bring:
Several reusable cloth masks
Hand sanitizer
Thermometer
Fever reducer (Tylenol, Ibuprofen)  
Over-the-counter cold/flu medication
Adequate supply of prescription medications and hygiene items
Gatorade or electrolyte replacement packets
Disinfectant wipes/spray to clean dorm room
Medical insurance card
---
Q: Will there be any changes in residence life to ensure students remain as healthy as possible?
Updated July 31
A: We are increasing cleaning schedules for both bathrooms and other residence hall common areas to include more regular cleanings seven days a week. Residence halls are students' homes, so physical distancing guidelines will be relaxed in the residence halls. There will be a limit of six people in a dorm room at one time and no more than 50% capacity in common areas. No visitors from off-campus will be allowed in the residence halls. Students will be allowed to visit fellow students in other residence halls but will need to wear masks.
---
Q: If regulations dictate single rooms, can Northwestern accommodate that?
A: We are not able to accommodate single-room occupancy, which will be the case with most colleges across the country. In addition, students will be in the dining hall and other public spaces together, so little is gained by limiting rooms to single-occupancy.
---
Q: How can you ensure that community bathrooms will be clean and disinfected?
A: Staff in our residence life and maintenance departments have made plans to ensure adequate staffing so bathrooms and community spaces cleaned and disinfected regularly, including on weekends.
---
Q: Challenges caused by the pandemic are stressing students academically and emotionally. Will your school therapists be able to meet everyone's needs?
A: Yes. We will have four therapists on staff this fall and increased hours at no additional cost to provide confidential mental health care.
---
Q: In what ways will food service be different?
A: Creative Dining Services, our food service provider, has published a "playbook" that guides its staff at all 70 CDS locations across the country. Students will still get delicious, nutritious food and a top-notch dining experience. But they can expect some changes, such as:
Greater physical distancing with fewer tables and chairs in the cafeteria, along with extended serving times. Breakfast will be served from 7-10. Lunch will be served from 11-2. Dinner will be served from 4:30-7:30.
The removal of self-serve stations, such as the salad bar, ice cream machine, silverware dispensers, etc.; students' favorite foods will still be available, but they will be served by campus dining staff
Continual sanitation of all service area and dining surfaces
Contactless food delivery for students in isolation
---
Q: What will chapel be like?
Updated July 27
A: We will continue to offer numerous opportunities for students to grow spiritually. For at least the first four weeks, chapel and large-group Christian formation events will be held in the Rowenhorst Student Center Four-Court Area, which will allow for adequate physical distancing. The Christian formation requirement will still be in place, but chapel slips will be replaced by the iAttended App, helping to reduce bottlenecks at entrances and exits. Masks will be required. The first Praise & Worship service--the Sunday before fall classes begin--will be held outside. The next four will be in the RSC Four-Court Area, and masks will be required. 
---
Q: What will student activities and other large-group events look like on campus?
A: The Pandemic Response Team has developed an event risk assessment tool to enable those hosting events this summer and fall to evaluate the risk and reward for each event. President's Cabinet members then review each event's "score" and determine if the event can continue and/or if modifications are necessary.
---
Q: Will students be able to travel home for breaks?
A: Yes, our academic calendar has not changed for the fall semester.
---
Q: How will students' work-study jobs be affected?
A: Students will still have work-study responsibilities across campus, including cleaning the bathrooms and working in the cafeteria, library, RSC and campus offices.
---
ACADEMICS 
Q: How are you planning to deliver classes this fall?
A: In general, courses will be offered as originally designed, emphasizing face-to-face instruction on campus. Because we do not know what surprises the fall may bring, NWC faculty are working this summer to design all courses for resilience in the face of interruption.
As a baseline, all course assignments and exams will be accessible through the college's electronic learning system, Blackboard, and will be structured in a consistent format. Instructors will use the Blackboard tool to grade all assignments. These changes will enhance consistency between courses, improve student access to course materials and enable students to see "real-time" grades for their submitted work.
To further prepare for interruption, by the start of the fall semester, all classrooms will be technologically equipped to capture video and audio recordings of class activities (lecture, discussion, etc.). If a student should need to isolate—or should some other directive be received from Iowa's governor—professors will be equipped to proceed as normally as conditions allow. Flexible courses will also permit at-risk students and faculty to continue in the academic community.
To create additional flexibility, Northwestern will allow some courses to be offered in a fully online or in a "hybrid" (some online, some face-to-face) format. In general, we will not recommend these courses to freshmen, but some upperclassmen may utilize those alternative formats.
---
Q: Is the fall calendar different?
A: Northwestern's fall semester calendar will proceed as originally posted with all scheduled breaks and holidays. The first day of class will be Tuesday, Aug. 25, with move-in for new and returning students occurring over the weekend immediately preceding.
---
Q: What are you doing to make classrooms safe?
Updated July 27
A: To support the health of our students and our community, instruction this fall will take place in spaces where students can maintain physical distance from each other and the professor. Desks will be 6 feet apart. We will be utilizing some larger spaces such as the Vogel Community Room, England Proscenium Theatre and the dance studio for classes with higher enrollments. Some Plexiglass shields will be in place; all classes will be equipped with recording technology. Desks and spaces will be sanitized between classes.
---
Q: What technology upgrades have been made?
A: We are upgrading our servers and disaster recovery system this summer and have identified approximately 100 loaner laptops for students and faculty who may need to study or teach remotely. Classrooms will be equipped with wireless microphones and recording cameras to support teaching and learning. Technology in the chapel will be upgraded to improve the livestream experience for students.
---
Q: What about theatre and music performance classes? 
Updated Aug. 5 
A: Musical ensembles will rehearse in larger spaces to create greater distance between musicians (the choir rehearsing in the band room, and the band rehearsing in Christ Chapel). During theatre production rehearsals, performers will wear masks when physical distancing isn't possible or doesn't fit the blocking. Production teams will wear masks during crew work.
---
Q: How will fine arts performances work? Will audiences be able to attend? 
Updated Aug. 5 
A: Audience sizes at concerts will likely be limited. The production of Shakespeare's Love's Labour's Lost will be performed outside in the Windmill Park Bandshell Oct. 3, 9 and 10. The children's show, Jabberwocky, will be performed in the theatre to a reduced-size audience Nov. 19-21. Masks will be required for entrance. Instead of having children come to Northwestern for the show, Jabberwocky will be performed in area schools by multiple small casts. As a puppet show, Jabberwocky will allow mask wearing by the puppet operators and easier physical distancing.
---
Q: What about the library?
A: The library is open and the staff has developed practices to ensure the safety of our library staff and students.
---
Q: Will students still be able to study off-campus or abroad?
Updated July 15
A:  Northwestern has canceled all college-sponsored international travel for the fall 2020 semester. A decision on our domestic off-campus programs will be announced soon.
---
Q: At what point would Northwestern move to online learning?
Updated July 29 
A:  It is our intention and hope to offer on-site instruction all year long. But we will not do so if the risk to our students, faculty or staff is high. We have not established a specific "trigger point" when we would shift to online learning. We will be monitoring the number and severity of cases on campus and in the region, the amount of isolation rooms we have available, employees available to support those in quarantine and isolation, what other colleges in the area are doing, what our local public health officials are recommending, and various other factors.
---
ATHLETICS
Q: What will athletics look like in 2020–21?
A: The GPAC has established that student-athletes may begin practice (as defined by the NAIA) no earlier than Saturday, Aug. 15. Competition (both conference and non-conference) may begin no earlier than Sept. 5 for volleyball, soccer, cross country, tennis, baseball and softball. Football competition will start no earlier than Sept. 12. These dates will allow adequate time for training and conditioning prior to regular season competition. Additionally, the following fall sports seasons will be reduced slightly:
Football: 9 games (GPAC schedule)
Cross Country: 7 meets (GPAC Cross Country Championship in November)
Men's & Women's Soccer: 14 games (GPAC Tournament in November)
Women's Volleyball: 22 dates (GPAC Tournament in November)
Golf, tennis, baseball and softball—which compete in both the fall and spring semesters—will remain within already established parameters as defined by the NAIA (including conducting the GPAC Fall Championships for golf in late September and early October)
From GPAC Commissioner Corey Westra: "The GPAC is committed to the best possible experience for our student-athletes, and we will continue to develop contingency plans for the upcoming academic year, including planning for the winter and spring seasons as necessary. In all our planning the health and safety of our student-athletes will remain at the forefront of all our decisions as a league."
Updated July 27
Fall athletes will be tested for COVID-19 seven days in advance of their first competition.
Updated July 29
The NAIA announced on July 28 that the national championships for most fall sports--cross country, men's soccer, women's soccer, and women's volleyball--will be moved to spring 2021.  
---
Q: Will fans be able to attend athletic events?
A: The GPAC's Return to Play Task Force will continue to meet over the summer to set further policies for the league, including (but not limited to) game operation protocols, medical aspects and fan attendance at GPAC contests.