Northwestern nursing program ranked among nation's best
Wednesday, June 15, 2016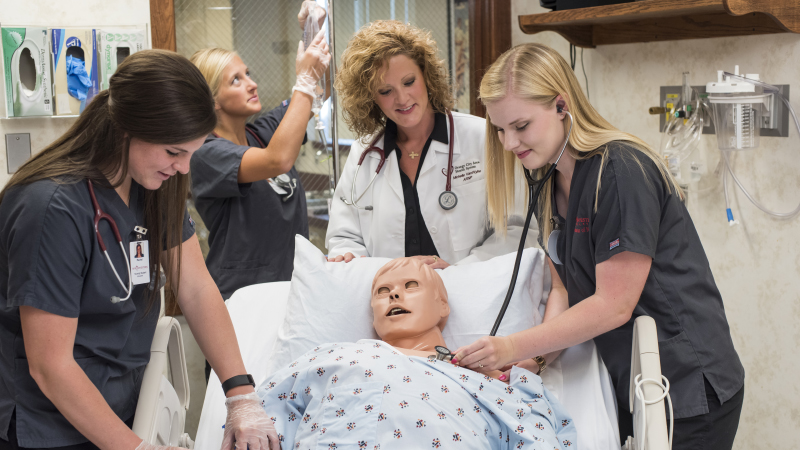 Northwestern College's nursing program has been ranked among the nation's top 10 percent as well as 35th out of 50 in the Plains region by www.nursingschoolsalmanac.com.
Over 3,200 colleges and universities offering nursing majors were evaluated using three factors: the institution's academic prestige and perceived value; the breadth and depth of nursing programs offered; and student success, particularly on the NCLEX national licensure exam. Northwestern was among the 320 schools included in the website's ranking, listed in the Plains region with other schools from Iowa, Kansas, Minnesota, Missouri, Nebraska, North Dakota and South Dakota: www.nursingschoolsalmanac.com/articles/top-50-nursing-schools-plains.
One of only seven Iowa colleges that made the list, Northwestern is also the only institution not located on the eastern side of the state. The website lists Northwestern's distinctive features as hands-on training through healthcare-related missions trips, a state-of-the-art nursing laboratory with human patient simulators, and average passing NCLEX licensure score of 91 percent on the first attempt.
"Our nursing faculty are committed to preparing students upon graduation to practice as professional Christian nurses, striving to provide high-quality and safe care for their patients," says Dr. Julie Dragstra, assistant professor and chair of the nursing department at Northwestern.
Northwestern offers a traditional undergraduate BSN degree in addition to an RN to BSN online option, both of which are accredited by the Commission on Collegiate Nursing Education (CCNE) and approved by the Iowa Board of Nursing. The college's nursing arts laboratory is located in a local former hospital, and includes a nurses' station and patient rooms, human patient simulators, IV training arms and other trainers, a hospital-based computerized medication system, and an electronic health record simulation program. Students also have access to a human cadaver lab in the science wing of Van Peursem Hall.
Nursing Schools Almanac strives to provide accurate, complete and powerful online resources for aspiring nurses. The website offers a variety of state- and city-specific information about nursing education to assist aspiring nurses in finding the best-suited programs to start their careers.