Northwestern nursing prof earns doctorate
Wednesday, May 20, 2015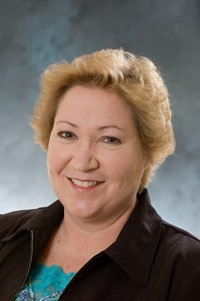 Diane Smith, assistant professor of nursing at Northwestern College, has earned a doctorate in nursing from South Dakota State University.
Smith's dissertation, "Sisters of Mercy: The Walking Nuns' Siouxland Journey and Experiences in Nursing (1890-1965)," focused on the history of the Sisters of Mercy, a group of nuns that traveled to Sioux City and opened the St. Joseph Mercy Hospital and St. Joseph Mercy School of Nursing.
"My research of historical archives, oral history interviews and data analysis uncovered exemplary figures in the Siouxland community from the past, such as the Sisters of Mercy," says Smith. "These people give us a means of understanding the standards of excellence and the importance of virtues for those providing careful nursing today."
During the graduation ceremony on May 9, Smith was noted as being a member of the Phi Kappa Phi honor society and Theta Gamma-at-Large chapter of Sigma Theta Tau international honor society of nursing.
A member of the college's faculty since 2010, Smith previously served as a registered nurse with experience in outpatient services, surgery, labor and delivery, nursery, ER and the intensive care unit. After graduating with an RN at St. Joseph's Mercy School of Nursing, Smith earned bachelor's and master's degrees in nursing from Briar Cliff University.