NWC nursing instructor presents research
Friday, October 4, 2013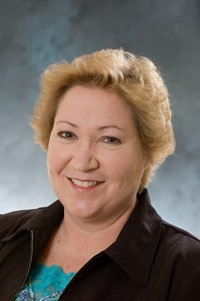 Diane Smith, instructor in nursing at Northwestern College, presented her research at the 2013 Sanford Nursing Research and Evidence-Based Practice Conference on Friday, Oct. 4, in Sioux Falls, S.D.
Smith gave a presentation entitled "The Hammon Gamma Globulin Field Trials in Siouxland: Ethical and Social Value Analysis (1951–1953)." Her historical nursing research presentation focused on the ethical and social value implications of Sioux City's 1952 March of Dimes Hammon double–blind placebo controlled clinical study. During the time of the highest polio rate in the U.S., 16,000 children in Siouxland volunteered to participate to test the effectiveness of gamma globulin.
The Sanford conference featured keynote speaker JoEllen Koerner, former president of the American Organization of Nurse Executives (AONE) and the 2005 recipient of the Lifetime Achievement Award for Patient Care Research and Education from the AONE Institute.
Smith also presented her historical research in a poster during the American Association for the History of Nursing's conference: The Art and Rhythm of Nursing Through the Years Sept. 26–29 at the Cleveland Clinic in Ohio.
Prior to joining Northwestern's faculty in 2010, Smith taught as an adjunct clinical instructor at Briar Cliff University and Western Iowa Tech Community College.  A registered nurse who also practices at Mercy Medical Hospital-Sioux City, she earned bachelor's and master's degrees in nursing from Briar Cliff University and is currently a student in the Ph.D. in nursing program at South Dakota State University.