Hubbards perform at fringe festival
Wednesday, July 19, 2017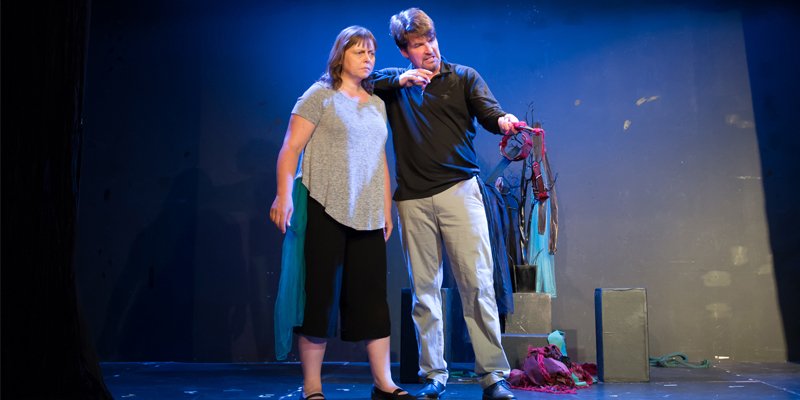 April and Robert Hubbard, Northwestern College theatre professors, will present their two-person adaptation of "Macbeth" at the Minnesota Fringe Festival Aug. 3–13.
April, who played Lady Macbeth in Shakespeare's classic tragedy as a graduate student at the University of South Dakota, adapted the script to a two-person show during the summer of 2015, again casting herself as Lady Macbeth and casting her husband in the title role. Robert directed a Northwestern College production of Shakespeare's original in November 2015.
In "MacDuo," which is what April titled her version, the two Hubbards play the murderous husband and wife as well as their victims, the avenging Macduff and the three witches.
Representing the theatre company they founded, 3 Crazy Sons, the Hubbards will perform "MacDuo" five times in the Bryant-Lake Bowl's theatre venue over the course of the festival. Their show is one of 167 plays taking the stage at the 10-day festival.
Experienced actors, directors and playwrights, the Hubbards have performed at fringe festivals across the U.S. Fringe festivals started midway through the last century in Edinburgh, Scotland. Today they are held around the world. Fringe festivals aim to enable both established and emerging artists to perform their work and to make the performances affordable and accessible to a broad audience.