Northwestern College hires nine new faculty
Monday, August 22, 2016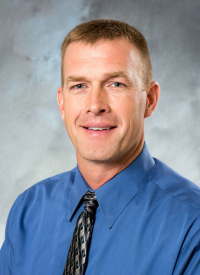 Nine new faculty members are joining Northwestern College this fall.
Ross Bouma was hired as an instructor in kinesiology, with primary teaching responsibilities in physical education and sport management. He previously taught physical education, health, and anatomy and physiology at Unity Christian High School in Orange City for 16 years. He also coached a variety of sports and has eight years of administrative experience in education and athletics. A graduate of Dordt College, Bouma has a master's degree in physical education, with an emphasis in athletic administration, from Idaho State University.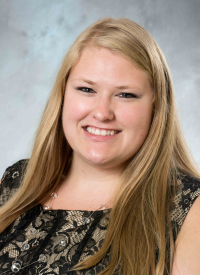 Emily Dykstra is filling a one-year teaching position as an instructor in psychology. A Northwestern College graduate, she is working on a doctorate in human development and educational psychology from the University of South Dakota. Dykstra's research specialty is differences in motivation and predictions of student academic success. She has presented her research at the American Psychology Association conference. She also was a co-contributor to findings published in Early Child Development & Care and the Journal of Social Service Research.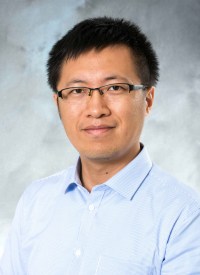 Dr. Fan Fei joins Northwestern as an assistant professor of business and economics after earning a doctorate in economics this summer from the University of Michigan. His research focuses on public finance and economic history. Recent papers have explored the development of the highway system and its impact on retail trade, as well as racial disparity in education in the South in the early 20th century. Fei's paper on federal-aid highways and the decline of general stores won an award at the 42nd annual Economic and Business History Society conference. His co-authored paper, "Are PILOTs Property Taxes for Nonprofits?" was published in the Journal of Urban Economics.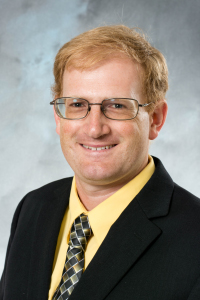 Daniel Huey has accepted a one-year position as an instructor in music, teaching music theory and providing leadership for the college's new music and worship leadership program. Prior to joining Northwestern's faculty, Huey was an assistant professor of music at Shorter University in Georgia. He also taught at Rensselaer Polytechnic Institute in New York; at the University of Iowa, where he earned a master's degree in music theory; and at the University of Massachusetts Amherst, where he is completing his doctorate.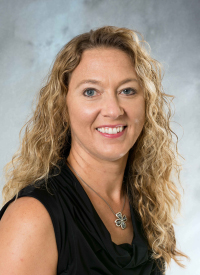 Dr. Sarah J. Huibregtse was hired as an assistant professor of computer science and department chair after serving as director of Northwestern's Master of Education program. She holds a Master of Science degree in computer science education from Cardinal Stritch University and a doctorate in education from Capella University. Huibregtse has taught computer science at universities and middle/high schools in Wisconsin, as well as a variety of online courses at universities across the U.S. She has worked as an instructional systems designer and technology consultant for universities and educational organizations including MIT, Southern New Hampshire University and Lumen Learning.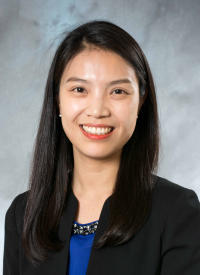 Jaeeun Kim, instructor in music, is serving as a one-year sabbatical replacement, conducting the A cappella Choir and Heritage Singers and teaching music. Kim graduated summa cum laude from Korea National University of Arts with a major in choral conducting. She then served as a conductor of several university choral ensembles and as an associate instructor of conducting and music theory at Indiana University, where she earned a Master of Music degree. She is currently completing a Doctor of Music degree in choral conducting at Indiana University.

Dr. Jason Lief was hired as an associate professor of religion to teach courses in Christian education and youth ministry. A graduate of Northwestern College, he served as the chaplain for Pella (Iowa) Christian High School while earning a master's degree in theology from Wheaton College Graduate School. He also completed a doctorate in practical theology from Luther Seminary. For the past 10 years he taught theology and youth ministry at Dordt College. Lief is the author of "Poetic Youth Ministry: Loving Young People by Learning to Let Them Go."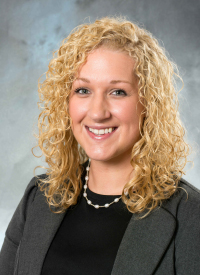 Andrea Loutsch joins Northwestern as an instructor in education, bringing extensive experience as a grade school teacher and reading/literacy specialist. She graduated from Morningside College with a major in psychology, completed a licensure program for educators at Colorado Christian University, and returned to Morningside to earn a Master of Arts in Teaching degree. Loutsch taught for Buena Vista University's Le Mars service site, where she was recognized for outstanding teaching. She is currently working on a Doctor of Education degree at the University of Northern Iowa.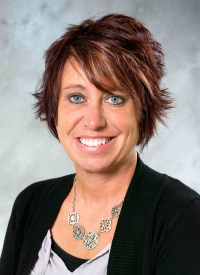 And finally, new to the nursing department faculty is Markie Van't Hul, who has worked as an emergency room and flight nurse for Avera McKennan Hospital in Sioux Falls. Van't Hul is nationally certified in critical emergency nursing and critical care registered nursing. She teaches trauma nurse core courses for the Emergency Nurses Association and critical care registered nursing classes for Avera Heart Hospital in Sioux Falls. Van't Hul earned a bachelor's degree in nursing from Chamberlain College of Nursing and is currently enrolled in its family nurse practitioner master's degree program.