Students enrolled in public history course learn outside the classroom
Wednesday, April 27, 2016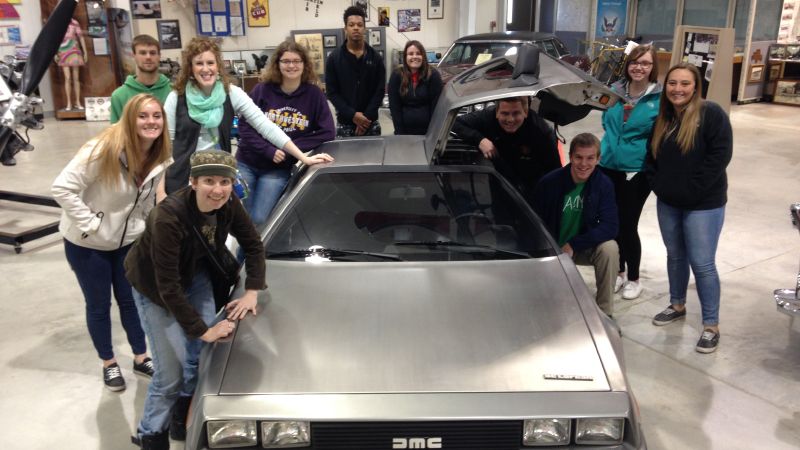 Students enrolled in HIS 210 Introduction to Public History, taught by Dr. Rebecca Koerselman, assistant professor of history, have gone on numerous field trips to area museums as part of their course curriculum.
On April 8 students visited the Mid-American Museum of Aviation and Transportation in Sioux City, Iowa. Larry Finely, director of the museum, provided students with a guided tour and the opportunity to sit inside a DeLorean, a model car made famous by the "Back to the Future" movies.
On April 20 the class toured the Sioux County Historical Society in Orange City before traveling to Le Mars, Iowa, to visit the Blue Bunny Ice Cream Parlor. Five days later, the students traveled to Omaha to view the Durham Museum.
"In this class we discuss the ways of experiencing history outside of the classroom, and what better way to do that than to visit area museums and archives," says Koerselman. "Talking with curators and archivists allows students to see the same set of historical skills they use in the classroom—like critical thinking, organizing information and researching a particular topic—applied to public sites that engage the general population in a historical dialogue."