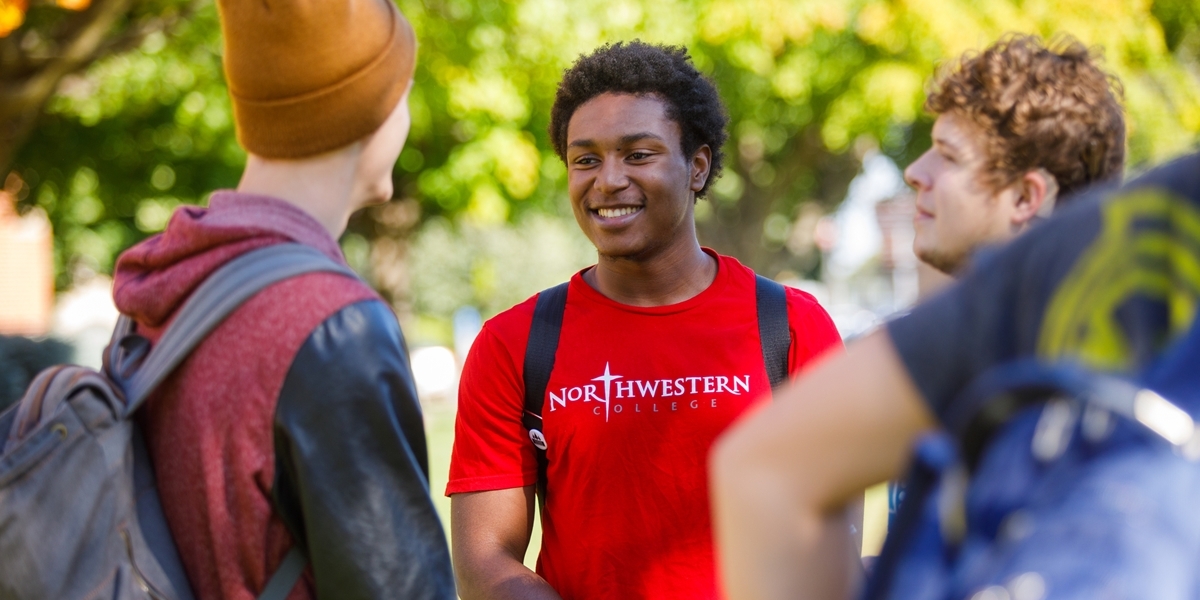 Bridge Scholars
Bridge Scholars at Northwestern are exceptional multicultural students who are ambassadors of reconciliation, closing the gaps between people and groups, and effecting change through service. Students accepted into the Bridge Scholars program will receive a scholarship paired with opportunities to participate in academic and co-curricular enrichment activities aimed at developing your capacity for:
Leadership.

Effecting change in people and social systems, and encouraging others to become leaders too.

Reconciliation.

Acting as an ambassador of God's redemptive purposes in the world.

Cultural intelligence.

Thriving in culturally diverse settings.
Bridge Scholars meet for courses, discussion, mentoring and experiential learning to develop your ability to be a positive influence and advocate for an inclusive campus and curriculum, as expressed in Northwestern's Vision for Diversity.
Bridge Scholarship: $2,500 per year
Students accepted into the Bridge Scholars program will receive a $2,500 scholarship as part of your financial aid award. The scholarship will be awarded annually to Bridge Scholars who maintain a college GPA of at least 2.5 and meet program participation requirements.
Program eligibility
Bridge Scholars must be a member of a historically underrepresented population living in the U.S.
Have a high school GPA of 2.5 or above
Demonstrate academic and leadership potential as well as the desire and commitment to develop further as a learner and leader while in college.
Apply by January 15
Complete the Bridge Scholars application by January 15. In addition to requesting biographical information, the form also asks you to write a brief essay reflecting on what Northwestern's Bridge Scholars Program means to you. In addition, you will be asked to provide 1 to 3 names and email addresses for a teacher, member of the clergy and/or community leader who can write a recommendation describing your academic performance and potential, leadership potential, and spiritual maturity.