Top 10 Ways to Prepare for College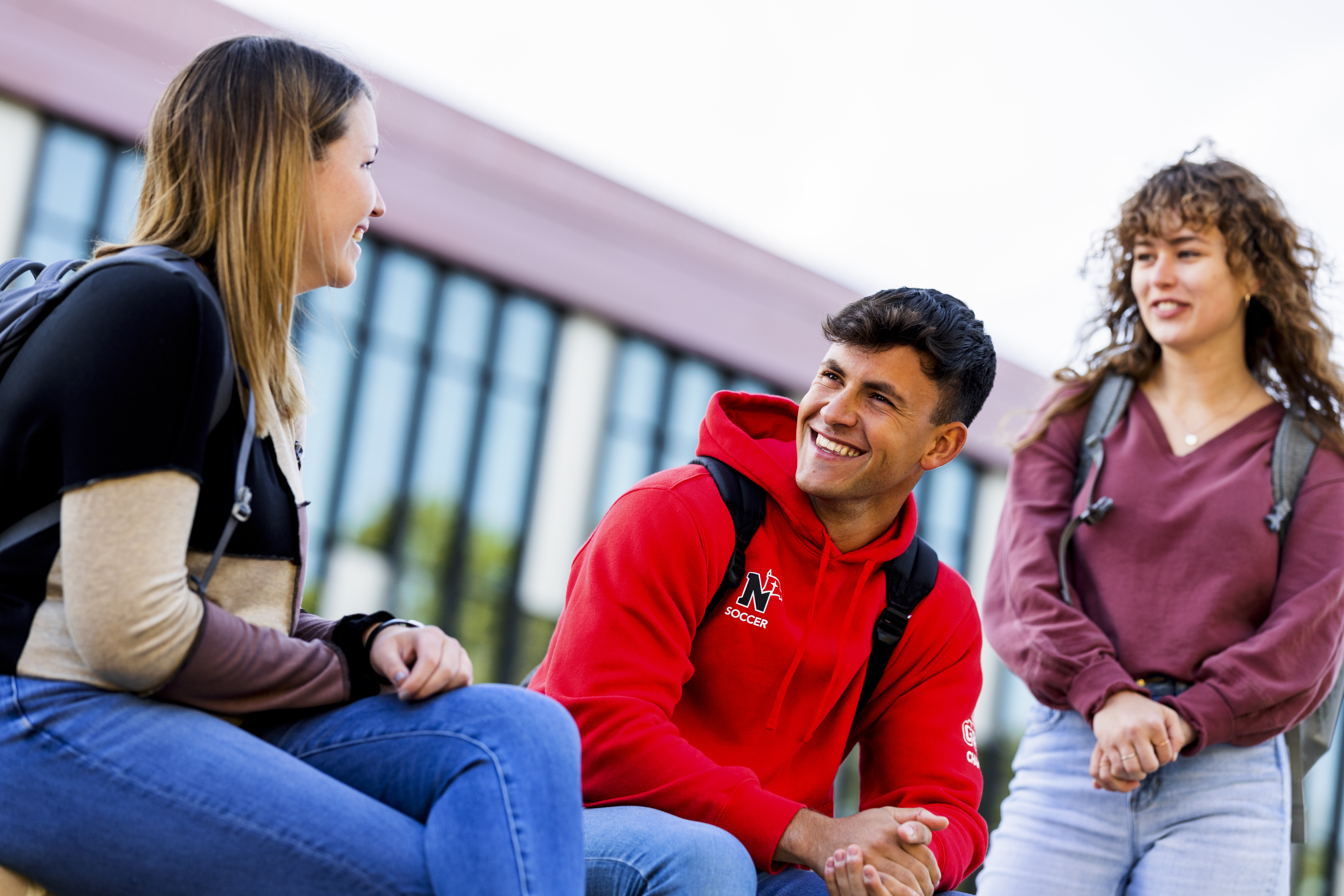 When you decide to attend college, you'll be making an investment of time and money. Here are some practical steps you can take to ensure you are making a wise investment and preparing to get the most out of your college experience.
Envision your preferred future. Interest inventories found online or offered by many high schools and colleges are a great way to help you shape the vision for your future. Think about the type of lifestyle you want to have and the style of work that you enjoy. Remember that college is preparation for life, not just a profession.

Through the Pathway U online tool, current and prospective students of Northwestern College gain insight into their interests, personality, workplace preferences and values. They are also connected to career matches and career research options.]

Read and challenge yourself academically. Strive to take advanced classes and train yourself to work hard academically while still in high school. Read about subject areas that interest you. Seek out both educational and experiential information that will deepen your knowledge of the subjects.
Do your research. Compare the differences in academics and student life between schools. Find out if professors or graduate students are teaching the introductory classes. Ask current students or alumni about the campus culture.

At Northwestern College, our general education courses are taught by some of our best faculty, and there are no classes taught by graduate assistants. We believe in providing a standout academic experience in every classroom at every level of study. Additionally, we have professionally trained residence life staff committed to keeping our students safe and promoting positive living environments on campus.

Learn time management and good study skills. College offers a lot of freedom combined with significant responsibilities. Make it a priority to master time management and good study skills while you are still in high school. Your hard work in these areas will set you up for success.
Work with your school counselor and online resources. Your counselor can help you explore college options, narrow down your search and learn about the application process. Additionally, online resources can be helpful.
Explore ways to pay for college and make it affordable.Find out if the colleges you're considering offer scholarships or financial awards for academic, athletic, music, theatre or other achievements. Ask about student employment opportunities on and off campus. Seek out scholarships offered in your community and online and become familiar with student loan options.

Northwestern strives to make college affordable so students can be empowered to find their calling and pursue God's redeeming work in the world. All new students are guaranteed at least $12,500 in scholarships and grants—and that amount will grow, depending on your GPA, athletic or performing arts participation, as well as your potential to contribute to NWC's mission through leadership and involvement. Find more tips on how to make college affordable in this blog post.

Keep your grades up and continue being active in your community. Colleges are looking for good students who are also good citizens. Taking challenging classes and making time to serve in your church or community show your quality of character and demonstrate responsibility.
Take the PSAT, ACT and/or SAT. Although many colleges are test-optional, taking one or more of these exams can be very beneficial. Testing provides the opportunity to study and solidify concepts you'll need in college and, in some cases, good test scores can result in more financial awards from the college.

Although Northwestern College is test-optional, we encourage students to take the ACT, SAT or CLT and submit test scores as they may increase eligibility for additional academic scholarships. Learn more at nwciowa.edu/scholarships.

Look for a school that invests in supporting first-year students. Going from high school to college is one of the biggest transitions in life. Help yourself navigate this important life step by finding a college that is intentional about investing in first-year students through programming and other support services.

To help new students transition to college life, Northwestern offers a First-Year Seminar course that teaches self-learning strategies and introduces students to interdisciplinary thinking, college-level writing and public speaking, and our Christian academic community. Additionally, our weekly Thrive Workshops provide opportunities for first-year students to connect with others and learn life skills in a supportive environment.

Do your own investigation. You know your interests, your personality and your concerns best. Take time to ask friends, teachers and other college students about what to expect in college. Get their advice on things to consider or resources they found helpful when going off to school.
We'd love to help you take your next step in preparing for college at Northwestern College in Orange City, Iowa. Schedule a visit and learn how you can be prepared not only for college, but to lead a life of significance. Learn more about Northwestern College at nwciowa.edu.