Support Services to Help You Thrive in College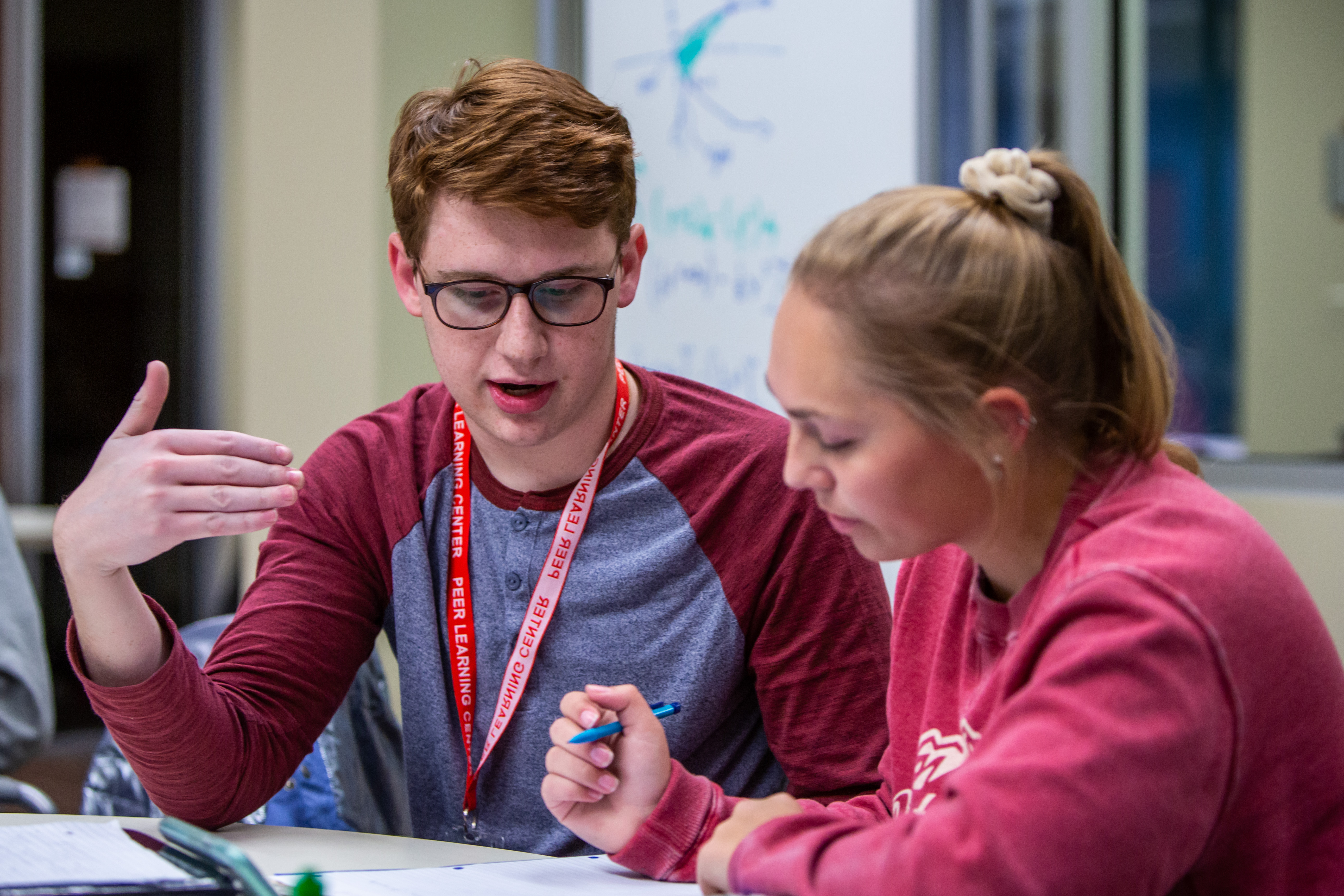 College is about learning new things and being challenged by new concepts. That's how we grow. But, no matter how smart, prepared or experienced we are, there are times in life we all need a little help. Knowing where to find assistance on campus is key to succeeding in college.
Overall student success and well-being is a top priority for colleges. To help students thrive, most institutions offer a variety of support services centered around academics, mental health, campus living and career planning. Here are some services to look for when considering a college:
Academic support and tutoring
When we're confused or stuck in our studies, the best thing we can do is ask someone who understands the concept. Finding a student who's already taken the class, getting help from the professor, and taking advantage of campus tutoring services are great ways to gain the knowledge you need to master the skill or concept.
The Peer Learning Center at Northwestern College offers free tutoring provided by nearly 180 peer tutors. Additionally, the center offers study sessions, academic counseling, writing workshops and learning accommodations for those with disabilities. Three out of four Northwestern students use this valuable resource regularly during their college years.
Transition to college
It can be challenging to acclimate to the academic and social aspects of college life. It's important to learn how to stay on top of your studies and structure your time and energy in ways that will result in success.
At Northwestern College, students participate in a First-Year Seminar course that teaches self-learning strategies and introduces them to interdisciplinary thinking, college-level writing and public speaking, and our Christian academic community. For those who are first-generation college students, commuters, geographically distant, students of color and students from an underrepresented population, Northwestern also offers RISE. This comprehensive transition program offers an orientation retreat, connection to a host family, and peer mentoring to provide students with additional support during college and prepare them for their future.
Counseling services
Recent statistics from the National Alliance on Mental Illness indicate more than half of college students report overwhelming anxiety that makes academics more difficult, and more than 80% of college students have felt overwhelmed by their responsibilities. (So feeling this way is pretty normal!) But it's also important to find support to help you establish healthy ways of coping with these feelings and reducing stress.
Northwestern College offers free counseling services to all students. Licensed professional therapists provide private, confidential therapy for students to help them cope with issues, alter behaviors and ultimately manage the problems they're facing.
Career and future planning
Your goal in college is to gain knowledge and experience that will give you the skills to fulfill your calling. However, when there are many options for applying your degree in the workforce, it can be hard to discern what opportunities to pursue. Talking with a career counselor is a great way to bring clarity to this process.
At Northwestern College, the Compass Center for Career and Calling helps students understand how to translate what they've learned into something valuable to employers. The center also assists students with resume writing, online job searches, and connecting with alumni through internships, job shadowing and employment.
Life skill training
For most students, college is a time of new independence and opportunity. This stage of life also begins a series of responsibilities that may be new and challenging. Look for a college that provides workshops, seminars or resources for students to help them learn about and excel in life skills needed for adulthood.
To equip our students to stand out and make wise choices as emerging adults, Northwestern College offers an "Adulting 101" series that includes tips and strategies on topics like personal finance, meal planning, dining etiquette and vehicle maintenance.
With the right support, all students can thrive in college. Be sure to research the resources available and take advantage of the support services offered. Asking for help is often the key to success.
Check out the extensive support services available to students at Northwestern College in Orange City, Iowa. We're committed to preparing students for a career and a life that makes a difference. At Northwestern, you'll get the support you need to lead a life of significance and live out your calling. Learn more at nwciowa.edu.