Schutt receives NWC Faculty Honors
Saturday, May 12, 2018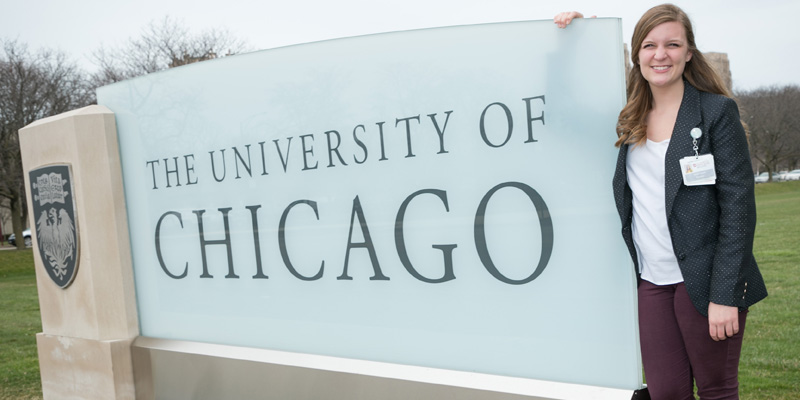 Alison Schutt of Alton, a graduating senior at Northwestern College, received Faculty Honors during the college's commencement exercises on May 12.
The Faculty Honors award is bestowed upon graduates who excel in academic achievement, Christian influence, general attitude and participation in worthwhile campus activities. The highest honor the faculty gives to graduating seniors, it is determined by a vote of the entire faculty.
Schutt completed majors in biology-health professions and chemistry, graduating Summa Cum Laude for compiling a grade point average of 3.90 or above. An Honors Program Scholar, she received the Outstanding Graduating Senior Award from the biology department and was a member of the Sigma Tau senior honor society. Active in research at Northwestern, she gave presentations about her work at a meeting of the Iowa Academy of Science and at the Ecological Genomics Symposium.
During her time at Northwestern, Schutt also was a member of the Student Government Association and the Black V improv team. She spent part of the summer of 2016 doing medical missions work with the Luke Society in Ghana. She interned this spring at the University of Chicago Hospital. The daughter of Brian and Lisa Schutt will be attending the Pritzker School of Medicine at the University of Chicago in the fall to become a physician.