Northwestern profs to participate in Meet the Scientist Day
Friday, February 24, 2017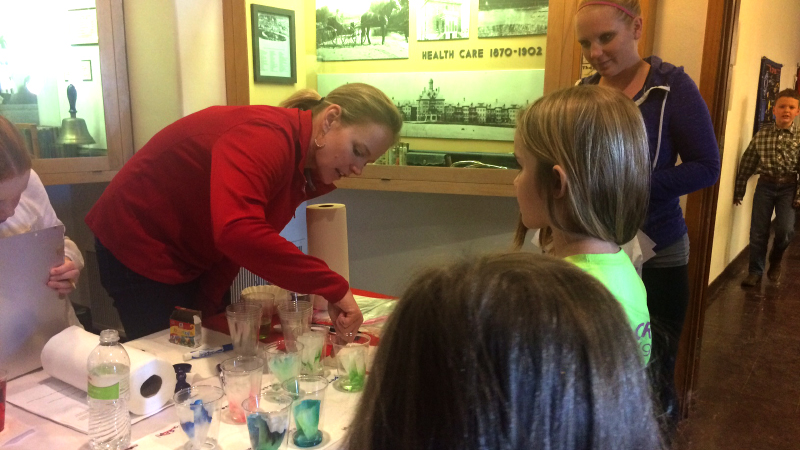 Three Northwestern College professors will present during Meet the Scientist Day on Sunday, Feb. 26, at the Sanford Museum and Planetarium in Cherokee, Iowa. The event is free and open to the public.
The family-friendly event will showcase a variety of scientists from around northwest Iowa, including those who specialize in fields like archaeology, geology, physics and environmental science. Demonstrations and interactive activities will be available for children to learn about the sciences and ask career questions.
Dr. Ralph Davis, associate professor of biology at Northwestern, will present an activity related to neuroscience. Dr. Jennifer Rogers, assistant professor of kinesiology and Northwestern's athletic training program director, will give demonstrations on how to properly wrap an ankle and sling an arm, in addition to bringing along interactive anatomy software about joints. Dr. Elizabeth Heeg, associate professor of biology, will provide participants with the opportunity to either extract DNA samples from spinach leaves or design a piece of art using the principle of diffusion.
The event will also feature a special guest speaker from the ZooExpress Program at the Great Plains Zoo to present information about the science of zoology with the assistance of live animals.