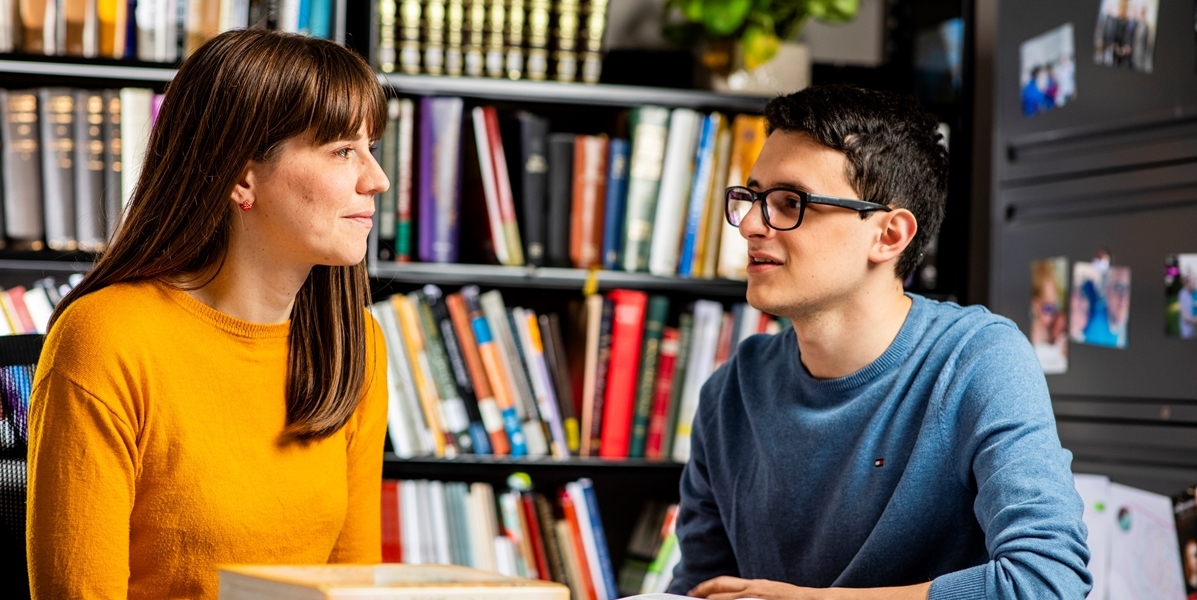 Youth ministry + entrepreneurship
Feeling called to ministry leadership? Pair your youth ministry major with our entrepreneurship minor to prepare for a career leading congregations, youth programs and nonprofit organizations. 
Come study youth ministry and practical theology where your creative and innovative ideas will be nurtured and encouraged. Northwestern's youth ministry program is designed for anyone interested in ministry in either the church or a nonprofit organization. Pairing youth ministry with entrepreneurship will equip you with the knowledge and skills you need for organizational leadership.
Professors in Northwestern's biblical and theological studies department take seriously the call to love God with all one's mind and heart, so your education will combine classroom learning with opportunities to get involved in local ministries. 
PROGRAM DISTINCTIVES

PROGRAM CONTENT

Biblically grounded
Theologically informed
Pastorally focused
Culturally engaged
Missional

Leadership development
Teaching strategies
Conflict resolution
Internship opportunities
Contact
Dr. Jason Lief
Youth ministry program director
712-707-7027