Former Northwestern College chaplain to speak in chapel
Wednesday, March 22, 2017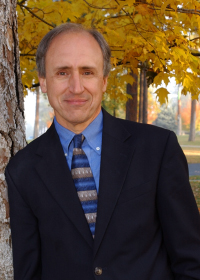 The Rev. Dr. Jerry Sittser, award-winning author and former Northwestern College chaplain, will speak during a chapel service on Friday, April 7, at 10:05 a.m. in Christ Chapel. The event is free and open to the public.
A professor of theology at Whitworth University in Spokane, Wash., Sittser combines teaching with serving as senior fellow and researcher in the university's church engagement office. He specializes in the history of Christianity, Christian spirituality and religion in American public life, and has been voted Most Influential Professor 10 times by the Whitworth senior class, most recently in 2015.
Sittser has written eight books, and his most recent, "A Grace Revealed: How God Redeems the Story of Your Life," received an Award of Merit from Christianity Today in 2013. He also wrote the bestselling "A Grace Disguised: How the Soul Grows Through Loss" and "The Will of God as a Way of Life." Another book, "When God Doesn't Answer Your Prayer," won a 2005 Gold Medallion Award from the Evangelical Christian Publishers Association.
Sittser is a graduate of Hope College, from which he received the Distinguished Alumni Award in 2009. He also earned a Master of Divinity degree from Fuller Theological Seminary and a doctoral degree in the history of Christianity from the University of Chicago. He served as Northwestern's chaplain from 1979 to 1985 and is a member of the college's Board of Trustees.