Sittser to speak in Northwestern chapel
Wednesday, April 1, 2015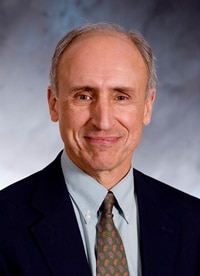 Dr. Jerry Sittser, professor of theology at Whitworth University in Spokane, Wash., will speak in Northwestern College's chapel service on Friday, April 17, at 10:05 a.m. The event is free and open to the public.
After earning a Master of Divinity degree from Fuller Theological Seminary, Sittser worked as the associate pastor at Emmanuel Reformed Church in Paramount, Calif., for four years. Following his time at Emmanuel, Sittser served as Northwestern's chaplain from 1979 to 1985 and then pursued a doctoral degree in the history of Christianity from the University of Chicago. He has taught at Whitworth since 1989, and he is also a member of Northwestern's Board of Trustees.  
Sittser specializes in the history of Christianity, Christian spirituality and religion in American public life. He has written eight books, including the bestselling "A Grace Disguised: How the Soul Grows Through Loss" and "The Will of God as a Way of Life." He speaks frequently at churches, conferences and college campuses across the country.
Sittser's chapel message will center on the theme of human identity, referencing the biblical text of II Corinthians 5:16–17. He will explore the challenges of discovering an identity rooted in God's view of each individual. 
"Jerry is a renowned scholar," says the Rev. Harlan VanOort, Northwestern's chaplain. "He is a worthy spokesperson for Christians in America. Northwestern College is indebted to his leadership for its history and vision. I am honored to also know him as a mentor and friend." 
Watch or listen live to Dr. Sittser's chapel