Local artist to display work at Northwestern
Wednesday, September 11, 2013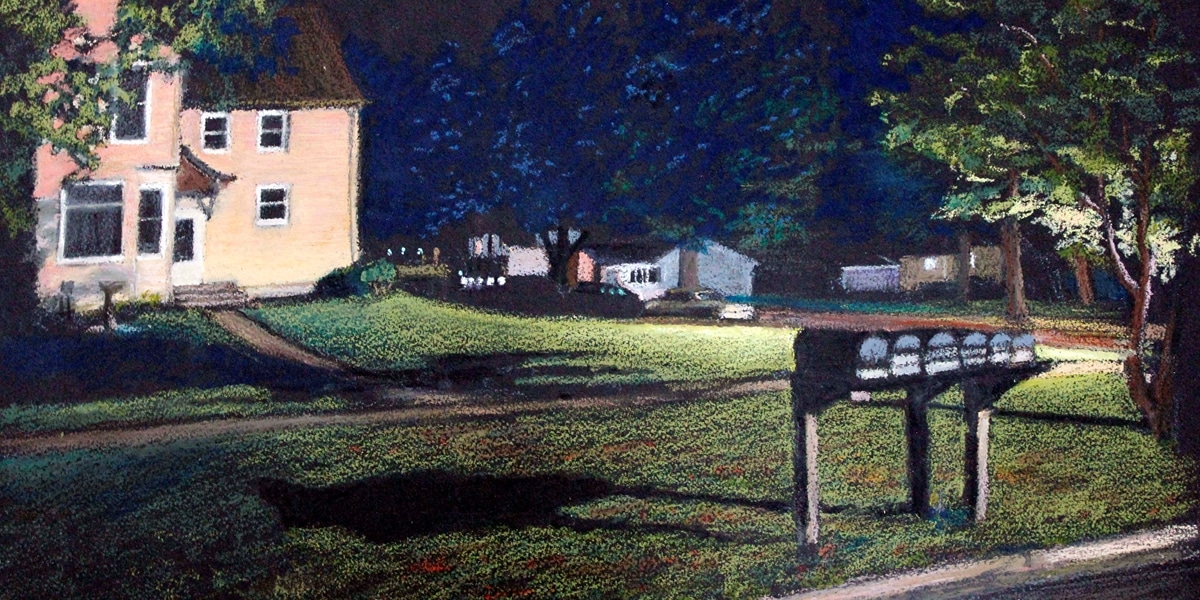 Margo Vanderhill, an artist from Alton, Iowa, will display her work in Northwestern College's Te Paske Gallery Sept. 23 through Oct. 18 in a show entitled "Transforming the Landscape." A public reception is scheduled for Friday, Sept. 27, at 7 p.m.
Vanderhill uses oil pastels on pigmented paper, layering and blending the colors on the page to create drawings that capture the transformative effects of light on both rural and street scenes. Working on location as the sun sets, she finds familiar landscapes bathed in a new palette of color as clouds and land are swept by the last rays of the sun. Ordinary daytime reality changes with the movement of the sun into an expressive display of light, shadow and shape over and on the land.
For her street scenes, Vanderhill walks Orange City and Alton at night, taking digital photographs of the deep shadows and unusual, dramatically lit areas around streetlights. She then returns to her studio and draws from the photos, creating streetscapes that appear altered and mysterious because much of the scene is hidden in shadow.
Vanderhill is well-known in northwest Iowa, having taught art at Orange City Christian School, Unity Christian High School, Hospers Elementary School and Northwestern College. A graduate of Hope College where she majored in art, she also taught art in Michigan before moving to Iowa.
Vanderhill exhibits regularly in Orange City and in Holland, Mich. Her art is in private and public collections in Michigan, Minnesota, Illinois and Iowa. In addition to working in her home studio in Alton, she has interests in prairie reconstruction and fair trade retailing.
Northwestern's Te Paske Gallery is located in the Thea G. Korver Visual Arts Center, on Highway 10 at 214 8th Street SW in Orange City. Gallery hours are 8 a.m. to midnight Monday through Saturday and 1 p.m. to midnight Sunday.