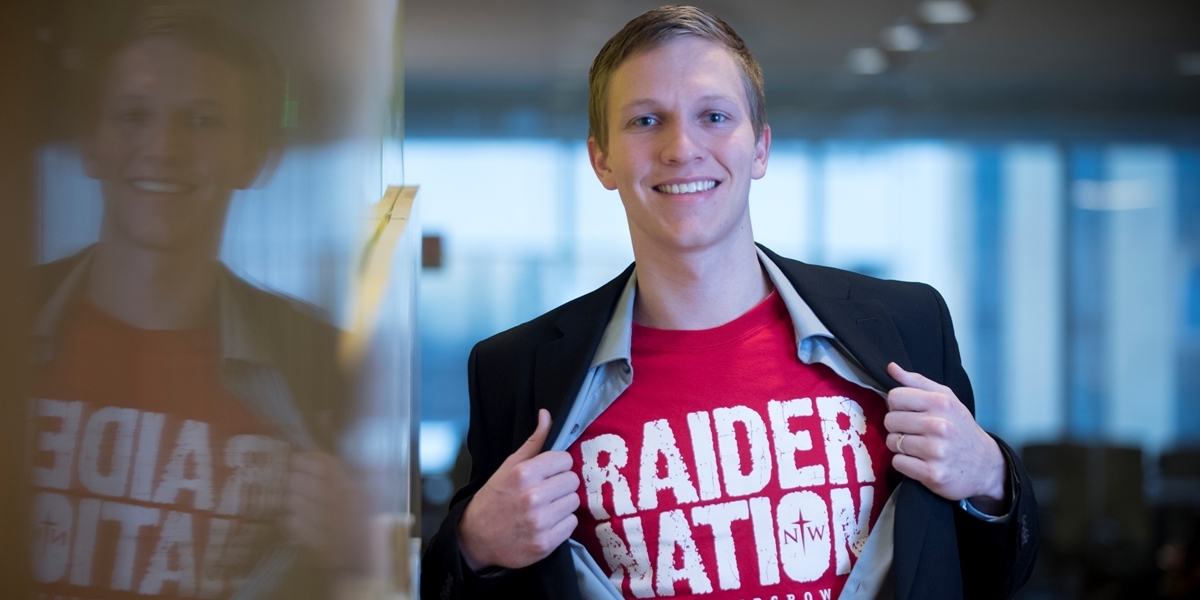 #RaiderNationWorks
Chris Sietstra
Accountant, Ernst & Young
Minneapolis, Minnesota
Chris Sietstra knows a smart investment when he sees one. That's why the double major in accounting and psychology chose Northwestern, and his pick paid off. Chris landed his first job at a Big Four accounting firm before he even graduated. Chris is just one of many who know the value of a Northwestern College education. Like him, our grads are smart. Successful. Committed. They prove a Raider Nation education works.
Attractive candidate
Positions at companies like EY are highly sought after. I competed against candidates from some of the biggest state and private schools in the country—and at times wondered how I would ever stack up. It was during the interview process, though, that I realized how impressive my Northwestern College education is. Nearly everyone I interviewed with asked, "What college do you go to?" I'd answer, "Northwestern College in Iowa," and they'd say, "If you're an example of the quality of education there, I'm sending my kids!"
Profs who personally invest
As I've entered the workplace, I realize even more how well prepared I was by the Northwestern accounting department. Ray and Vonda took the time to know me on a personal level, so when it came time to learn, they could teach in ways that made sense to me. This showed when I studied for the CPA exams. It was almost never learning something brand new, but rather drawing from memory the way Ray and Vonda taught it to me. I still hear Vonda's voice in my head saying, "Don't memorize. Make it make sense." It's been one of the coolest things; her voice-in-my-head encouragement has sped up my on-the-job learning curve more than anything else.
Good questions. Great answers.
A Northwestern education is about not being scared to engage the difficult questions. That's cool because it translates into what EY is all about—asking better questions to get better answers. Northwestern is about that too. 
Raider pride
I'm so proud of the way Northwestern taught me to be a learner and successful in all areas of life, not the least of which is my career. I feel ready to live courageously and faithfully in Christian community—and to me, that means being a leader in the workplace as well.