Northwestern hosts ethics conference for social workers, health care professionals
Tuesday, September 13, 2016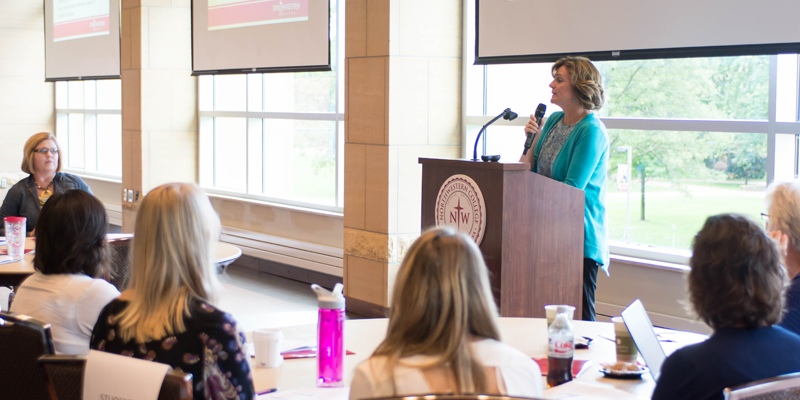 Northwestern College Graduate School & Adult Learning hosted an Ethics Conference Sept. 9 that was attended by more than 60 area social workers and other health care professionals, as well as college social work students.
Conference attendees heard from Northwestern College social work professors Valerie Stokes (M.S.W., Ph.D.) and Donna Van Peursem (M.S.W.), who presented on the ethical dilemmas that social media and digital technology pose for social work practitioners and other professionals tasked with respecting and protecting patients' privacy. Stokes and Van Peursem outlined potential pitfalls as well as healthy and ethical ways of using social media to be available to and counsel patients.
Professionals attending the conference were able to earn 3 continuing education credits (CEUs). For more information about continuing education opportunities offered by Northwestern's Graduate School & Adult Learning, visit online.nwciowa.edu.