Author to speak about mental illness
Wednesday, September 2, 2015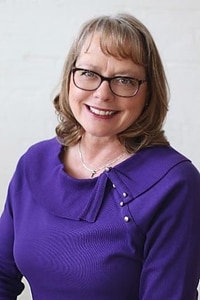 Joan Becker, author of the book "Sentenced to Life: Mental Illness, Tragedy and Transformation," will speak in Northwestern College's chapel service on Friday, Sept. 18, at 10:05 a.m. The event is free and open to the public.
Becker's book tells the story of her son, Mark, who was diagnosed with paranoid schizophrenia. He is serving a life sentence for the June 14, 2009, murder of his high school football coach, Ed Thomas. Mark was 24 when he walked into the weight room of Aplington-Parkersburg (Iowa) High School and fatally shot Thomas, a nationally acclaimed football coach who helped lead recovery efforts following Parkersburg's 2008 tornado. Thomas was also the recipient of the 2005 NFL High School Coach of the Year Award and led two teams to state championships.
"Everyone faces storms in life, but how you respond when tragedy strikes is important," says Becker. "I look forward to sharing our family's personal story about mental illness, tragedy and transformation, and how God continues to provide us with strength each step of the way."
Becker shares her story at schools, mental health conferences and churches to help other families, caregivers and professionals understand how they can make a difference in moving forward and improving the country's mental health system.
Becker will speak as part of the Ronald R. Nelson Scholars and Artists in Residence Program, which seeks to inspire students with scholarship that reflects a vision of peace and justice. The program is named in honor of Ron Nelson, a history professor who served at Northwestern College from 1974 until his death in 1985.