NWC psychology student selected to participate in competitive internship
Wednesday, May 24, 2017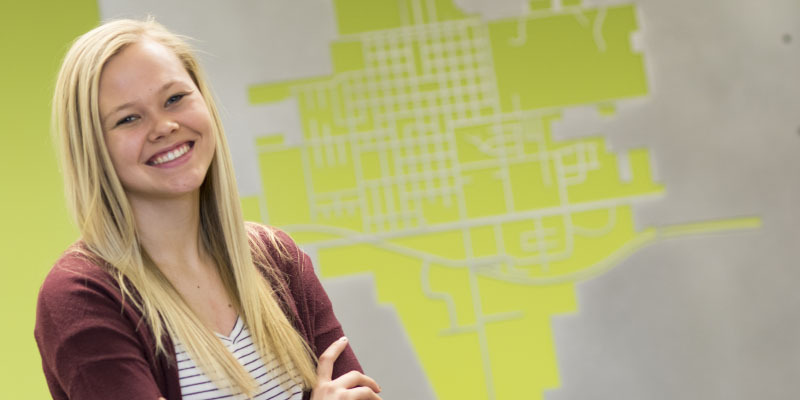 Hope De Ruyter, a senior psychology major at Northwestern College in Orange City, Iowa, has been selected to participate in a competitive off-campus internship this summer.
De Ruyter, from Rock Valley, Iowa, will participate in the University of Washington Autism Center Apex summer camp in Seattle. The seven-week clinical internship offers expert training to graduate and undergraduate students interested in working with children with Autism Spectrum Disorder (ASD) and Attention Deficit Hyperactivity Disorder (ADHD). Prior to the start of therapeutic day camp, interns complete two weeks of intensive training on case reviews, supervision, directed readings and practice of program components. They also learn about key topics related to ASD and ADHD, including genetics, applied behavior analysis, social skills training and data-based evaluation.
The camp will provide counselors with 150 treatment hours, which is equivalent to two years of clinic or school-based training.
"I am really looking forward to gaining experience working with kids and learning a lot from the work I will be doing that will be applicable to my future goals," says De Ruyter. "I also am looking forward to experiencing life in a different part of the United States and am hoping that I can come away from this summer with a sense of accomplishment."
Northwestern College is a Christian college of more than 1,250 students in Orange City, Iowa. Rated a top-10 Midwestern college by U.S. News & World Report magazine, Northwestern provides an education committed to academic rigor and a Christ-centered worldview.