NWC professors awarded research fellowships
Wednesday, December 17, 2014
Two Northwestern College professors will receive Endowed Research Fellowship grants from NWC in 2015. Drs. Jennifer Feenstra and Sam Martin were chosen by the college's Faculty Development Committee after an external review process.
The Endowed Research Fellowships are intended to fund substantive summer research that contributes meaningfully to the faculty member's discipline. The awards are provided through the generosity of an anonymous donor and may be used for stipend, travel, equipment, books, supplies and student assistants.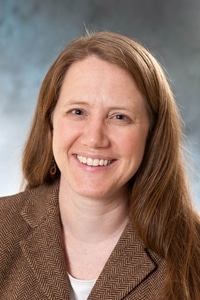 Feenstra, an associate professor of psychology, won a grant of $10,000 to support her study of the long-term effects of experiential education, including service-learning. She plans to survey former participants of programs offered by New Horizons Foundation, Northwestern's partner in the college's Romania Semester study abroad course. The organization operates youth clubs in Romania designed to teach high school students active citizenship, job skills, social entrepreneurship and leadership abilities.
Feenstra will spend part of the summer of 2015 in Romania, developing and administering a survey so she can analyze and present its results during the school year. The survey will build on her previous study of experiential education, volunteering and vocation, as well as her work as a Fulbright Scholar in Romania in 2011–12.
Feenstra is a social psychologist who earned her doctorate from the University of New Hampshire. Her research has been published in the Journal of College Student Development, Teaching of Psychology, the Journal of Psychology and Christianity, and the Journal of Education and Christian Belief. She has also made presentations at the annual meeting of the Society for Personality and Social Psychology and at the Association for Psychological Science conference.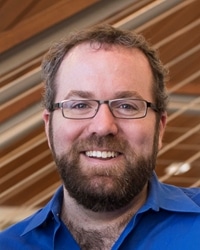 Martin was awarded $5,000 to support his preparations to begin work on his third novel, which will have an Israeli-Arab writer as one of two main characters. An assistant professor of English at Northwestern, he will use the grant to conduct on-site research in Israel and Palestine. His novel will explore the consequences of how a contemporary writer imagines God and others, as well as the conflict between an author's intent and how his work is received.
Martin holds a master's degree in creative writing from the University of Toronto and a doctorate in English language and literature from Memorial University of Newfoundland. He is the author of a collection of short stories entitled "This Ramshackle Tabernacle" and the novel "A Blessed Snarl." A second novel, "Odin's Eyes," is being prepared for publication and was written with funding from Northwestern Scholarship Grants in the summers of 2013 and 2014, as well as with the support of the University of Southern California's Institute for Advanced Catholic Studies, where Martin is a Mullin Fellow in Creative Writing.