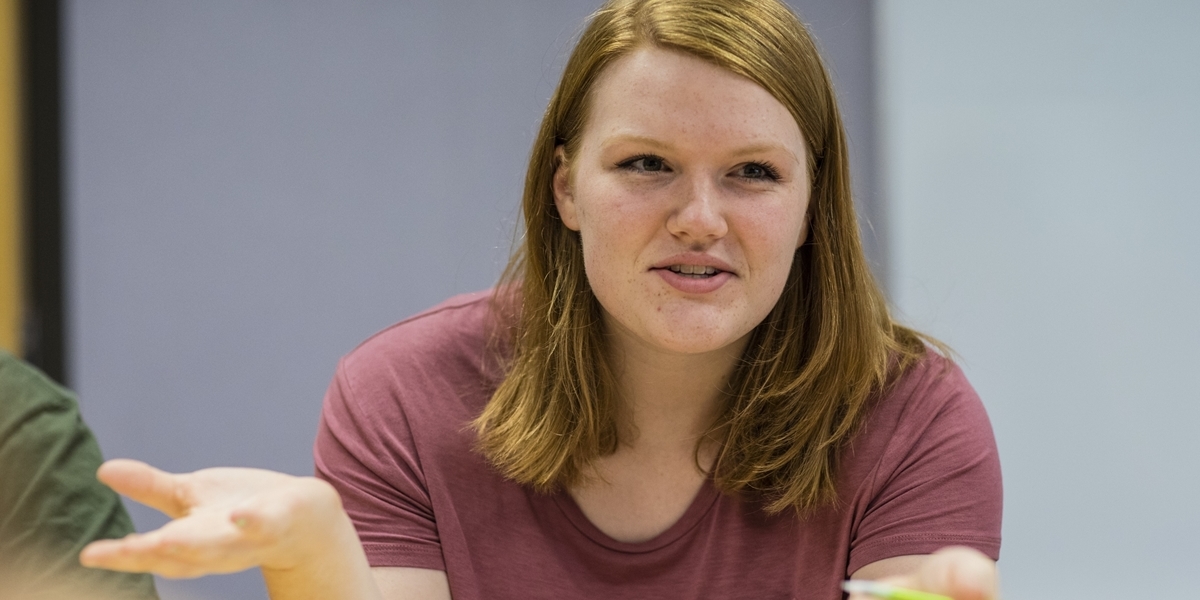 Unleash your imagination. Think deeply about who you are and what you know and believe. Ask "What if …?" and let the answers take you out of this world and back again.
Academic programs
Your philosophy course options will include creative classes like Philosophy and Science Fiction or Minds and Machines. Explore courses
---
Faculty
Northwestern's philosophy professors are committed Christians with doctorates from Duke and UCLA. Their publications range from books on science and the soul to essays in books like Batman and Philosophy and The Hobbit and Philosophy for Blackwell Publishing's Philosophy and Pop Culture series. Explore faculty
---
Job market philosophy
To help answer the question "What does one do with a philosophy major?" you might double major, pairing philosophy with biology, history, literature, political science or religion. Philosophy is an excellent foundation for graduate study in business, law, medicine or the ministry. Bottom line: Studying philosophy will make you a better thinker, writer and speaker. And those logical and insightful communication skills will lead to a wide variety of careers from which to choose.