Old Testament scholar to speak at Northwestern College
Thursday, October 25, 2018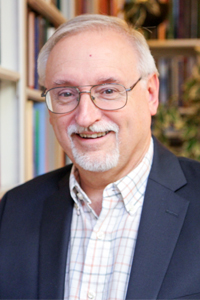 Dr. John Walton, professor of Old Testament at Wheaton College and Graduate School in Wheaton, Ill., will speak at Northwestern College on Tuesday, Nov. 6. He will speak in the college's chapel service at 11:05 a.m. and in an evening session at 7:30. Both events will take place in Christ Chapel, and the public is invited to attend, free of charge.
Walton has published nearly 30 books, including commentaries, reference works, textbooks, monographs and other academic works.  He is well-known for his knowledge of the ancient Near East and its role for interpreting the Old Testament, as well as his dialogue between science and faith.
During his presentations, Walton will discuss the early chapters of Genesis not as an account of scientific origins, but as an account of identity. Through his morning lecture, "Immanuel Theology: What God Has Always Wanted," and evening presentation, "The Lost World of Adam and Eve," Walton will share his wisdom about biblical texts and the ancient Near Eastern world to guide audience members through an interpretation of Genesis 2 that yields new insights.
"Professor Walton has dedicated his entire career to understanding the ancient world of the Bible," says Dr. Mark Husbands, vice president for academic affairs at Northwestern. "The fruit of his considerable labor is a more vivid and compelling reading of Genesis 1 and 2."
Walton earned a doctorate from Hebrew Union College, a master's degree from Wheaton Graduate School and a bachelor's degree from Muhlenberg College.
Walton's presentations are part of Northwestern's speaker series, Science as Faithful Witness, taking place during the inaugural year of the DeWitt Family Science Center. The series will also feature "Origins" co-authors Drs. Deborah and Loren Haarsma, and several accomplished Northwestern College science alumni.