Northwestern College commencement scheduled for May 13
Wednesday, April 26, 2017
For the first time since 1996, Northwestern College will award graduate degrees during its annual commencement ceremony Saturday, May 13. Forty-six students will receive Master of Education degrees, while another 267 students will receive bachelor's degrees. Northwestern will also award an honorary doctorate to Simon Estes, an internationally renowned opera star.
Dr. Rick Melmer, director of Leadership South Dakota, will speak during commencement, which is scheduled for 10 a.m. in the DeWitt Physical Fitness Center. The college's baccalaureate service will begin at 7:30 p.m. Friday, May 12, in Christ Chapel. Julie Vermeer Elliott, vice president for student life, will deliver the homily, "God's Light: From Lullabies to Legacies."
Melmer is a lifelong educator who has held leadership roles at the local, state and national levels. He served as the secretary of education for the state of South Dakota for five years, and another five years as the dean of the School of Education at the University of South Dakota. He was also the superintendent for the public school systems in Sioux Center, Iowa, and Watertown, S.D.
A member of Northwestern's Board of Trustees, Melmer was president of the Council of Chief State School Officers and a member of the Presidential Search Committee for the National Council for Accreditation of Teacher Education. He has a master's degree in elementary education from South Dakota State University and a doctorate in educational administration from the University of Wyoming.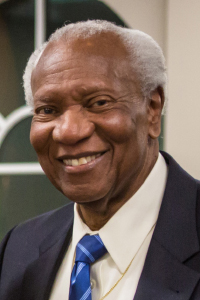 Estes is known as much for his generosity, service and Christian faith as for his musical talents. After graduating from the University of Iowa, he won a full scholarship to attend the Juilliard School of Music and then made his operatic debut in 1965 with the Deutsche Opera. Since then, he has performed more than 100 roles with 84 of the major international opera companies, including the Metropolitan Opera and opera houses in Zurich, Vienna, London, Paris and Rome. He is also in high demand as a soloist by orchestras that include the Berlin Philharmonic, the London Symphony Orchestra, and the Boston and Chicago symphonies.
Estes has performed for two popes and six U.S. presidents. He conducts master classes around the world and serves as a professor at Iowa State University and Wartburg College. Through the Simon Estes Foundation, he has raised more than $200,000 to help eliminate malaria in Africa. He has also established a young artist performance program for Iowa youth; a foundation for needy children in Zurich, Switzerland; a school of underprivileged children in Cape Town, South Africa; and four scholarship organizations that have awarded more than $3 million in college scholarships.