Romania Semester director to present research
Wednesday, August 20, 2014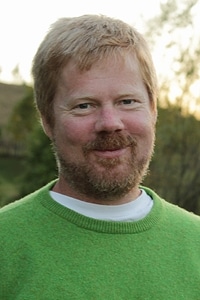 Dr. Dana Bates, executive director and co-founder of New Horizons Foundation and director of Northwestern College's Romania Semester , will present his research at the Human Development and Capability Association (HDCA) annual conference Sept. 2–5 in Athens, Greece.
Bates has been invited to present his paper, "The Glory of God is Humanity Fully Alive: A (Re)conceptualization of the Capabilities Approach in Light of Eastern Orthodox Theology," as part of the conference's theme of "Human Development in Times of Crisis: Renegotiating Social Justice." His presentation, which pulls from his doctoral thesis, demonstrates how Eastern Orthodox theology can successfully engage with modern theories about human development.
"The motivation behind my research is that I saw in Eastern Orthodoxy a very powerful vision of the kind of practice-based community development that I internalized through my many years working with experiential education and the work of John Dewey," says Bates.
The HDCA is comprised of people who seek to build an intellectual community around human development following Nobel economist Amartya Sen's "Capability Approach" and translate those ideas into policies. This "Capability Approach" is the background theory informing the highly influential U.N. human development reports. With research in numerous disciplines, including economics, philosophy, health and sociology, members are located in over 70 countries. Bates' research will bring a perspective of faith into this largely secular environment.
In 2000, Bates founded the New Horizons Foundation, a Romania non-governmental organization that uses adventure education and service-learning to serve the youth in post-communist Romania. In addition to serving as Northwestern's Romania site coordinator since 2006, Bates is also an adjunct professor at Northwestern and Gordon College in Wenham, Mass. After earning his bachelor's degree from Gordon College, Bates went on to earn a Master of Divinity degree at Gordon-Conwell Theological Seminary and a doctorate from Middlesex University in London.