Northwestern sociology prof publishes paper
Wednesday, October 23, 2013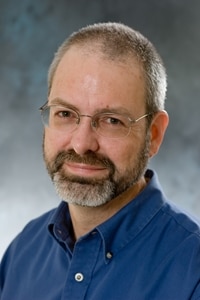 A paper written by Dr. Scott Monsma, professor of sociology at Northwestern College, was recently published in the Journal for the Sociological Integration of Religion and Society.
After reading "Fragmented Women: Feminist (Sub)Versions of Biblical Narratives" by J. Cheryl Exum, and re-reading the biblical texts in First and Second Samuel, Monsma's view of Michal, the wife of King David, began to change. "I had heard sermons about Michal's conflict with David that suggested she was punished because she was critical of the enthusiastic worship of David," explains Monsma. "But after re-reading her story, I began to think that such a portrayal was unfair to her story and her motivations."
Monsma's paper, entitled "(Re)telling the Fragmented Story of Michal," used ideas from the sociology of knowledge to raise questions about how modern Western culture can shape the understanding of faith. "My research opened up a different way of understanding the story and challenged me to think about how my own culture and social location has shaped my initial understanding," says Monsma. "It further challenged me to think about how listening to voices from outside of my own culture could give me new insights into the Bible."
Monsma originally presented his findings in a chapel speech at Northwestern in the fall of 2011. He later developed the message into a presentation for the Association of Christians Teaching Sociology conference before revising it into a paper.
The Journal for the Sociological Integration of Religion and Society is a peer-reviewed publication that provides a forum for the latest research relative to the sociological integration of Christian religion and society.
A member of Northwestern's faculty since 1999, Monsma has served as the president of the Association of Christians Teaching in Sociology. After completing his bachelor's degree at Geneva College, Monsma went on to earn his master's and doctoral degrees in sociology at the University of Pittsburgh.