Northwestern's Symphonic Band to perform concert
Wednesday, April 4, 2012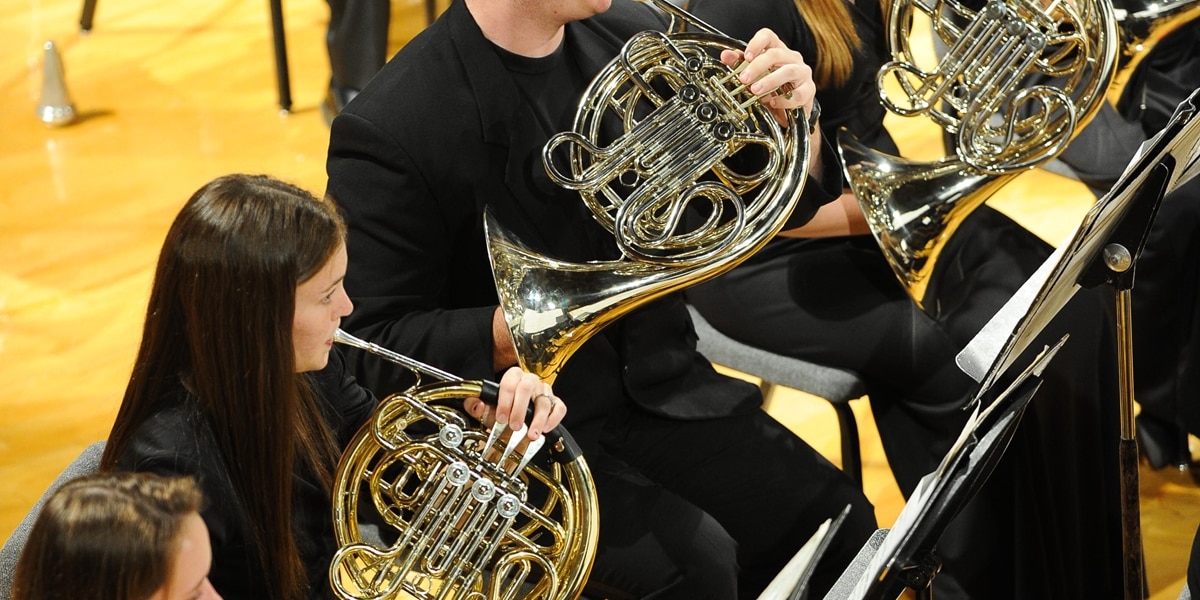 Northwestern College's Symphonic Band will perform a concert on Saturday, April 21, at 7:30 p.m. in Christ Chapel. The one-hour event is free and open to the public. 

Directed by Dr. Timothy McGarvey, professor of music, the band will play a variety of contemporary pieces. The program will include songs of tribute, such as "Euphoria" by John Frantzen, an energetic celebration of life, and "San Antonio Dances" by Frank Ticheli, a reflection on the city's blend of Texan and Hispanic cultures.

The band will also perform graceful pieces, including an arrangement of "The King of Love My Shepherd Is" by Alfred Reed, a setting of the 23rd Psalm; "Moonscape Awakening" by Joni Greene, which interprets a shimmering moonrise; and "Honoris Causa" by Tim Mahr, a poignant piece about making honorable life choices.
In addition, the concert will also feature performances by the Trombone Choir and the Clarinet Choir.
The 49-member Symphonic Band has performed across the U.S. and in Central and South America. Director McGarvey joined the faculty in 1989 and received the Northwestern Teaching Excellence Award in 1994. He completed his Doctor of Musical Arts degree in wind conducting from the College-Conservatory of Music at the University of Cincinnati. McGarvey also earned a Master of Music degree in instrumental conducting at Western Michigan University and a bachelor's degree in music education at Taylor University in Indiana.