Northwestern appoints four to newly created academic dean positions
Friday, March 24, 2017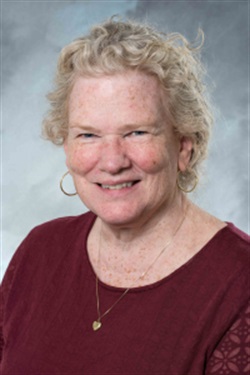 Northwestern College will promote four employees to new roles as academic deans, effective July 1.
Karen Bohm Barker, professor of theatre and speech, will serve as dean of arts and humanities; Dr. Dean Calsbeek, professor of kinesiology, as dean of natural and applied sciences; Dr. Rebecca Hoey, director of graduate school and adult learning, as dean of graduate school and adult learning; and Dr. Jeff VanDerWerff, professor of political science, as dean of social sciences.
According to Dr. Mark Husbands, vice president for academic affairs, the new positions will create an academic administrative team that allows for greater communication, leadership and care for faculty and the academic program. He also anticipates the change will encourage strategic development at both the undergraduate and graduate levels. The deans will work to improve instructional quality and outcomes by guiding curricular planning and assessment and by supporting faculty and faculty-student research.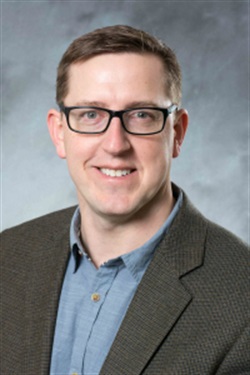 Dr. Dean Calsbeek
"Our new deans will play a significant role in deepening Northwestern's institutional commitment to academic excellence in teaching, scholarship and the integration of faith and learning," Husbands says. "Committed Christian scholarship is a necessity if we hope to maintain a truthful and abiding witness."
The academic deans will help secure resources and space for faculty to pursue teaching, scholarship and artistic production. They will also support department chairs so the chairs can play a more substantial role in mentoring their faculty colleagues. And because Husbands believes in the value of academic administrators who are, at the same time, models of teaching excellence, those deans in charge of Northwestern's undergraduate programs will continue to teach half time.
Husbands describes Barker as an educator whose "vibrant life of faith and expertise leads students to commit to excellence in study, creativity and creating community." A member of Northwestern's faculty since 1988, Barker earned a Master of Fine Arts degree in acting from Northern Illinois University. Her professional acting credits include national radio, regional theatres and major conferences, and she has worked as both a director and dramaturg. In 2003 the Kennedy Center American College Theatre Festival recognized her for exceptional service to theatre.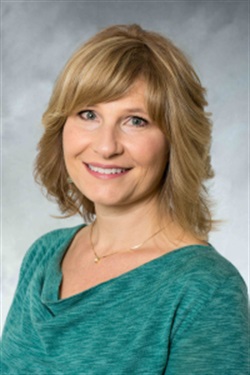 Calsbeek, a 1997 graduate of Northwestern, began teaching at his alma mater in 2004 after earning a doctorate in physiology from Colorado State University. He currently directs the exercise science major and manages Northwestern's Human Performance Lab. Husbands praises Calsbeek as a "gifted teacher with a strong record of innovation and program development" and says Calsbeek's stellar academic training has allowed him to contribute to the disciplines of kinesiology, chemistry, physics, biology and nursing.
Hoey is cited by Husbands as a "strategic, entrepreneurial academic leader who serves Northwestern with grace, resilience and integrity." She joined the college's administration in 2011, charged with developing Northwestern's graduate and adult learning programs. During her tenure, NWC added online Master of Education degrees, graduate certificates, degree-completion programs and continuing education opportunities. Hoey holds a Doctor of Education degree from the University of South Dakota. She is co-chair and editor of NET: An e-Journal of Faith-Based Distance Learning.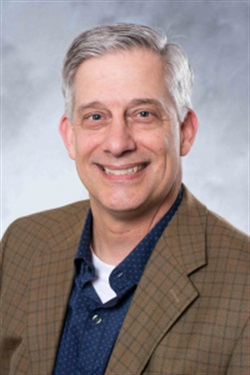 Dr. Jeff VanDerWerff
VanDerWerff, a 1983 graduate of NWC, has a doctorate in American politics from the University of Kansas. He has been teaching at Northwestern since 1999 and is a past recipient of the college's Teaching Excellence Award. Husbands calls VanDerWerff "a gifted public intellectual who knows what it takes to encourage the moral and spiritual formation of Northwestern students as they weave together belief, behavior and belonging." VanDerWerff has served as the faculty representative on the Board of Trustees and co-chaired the college's Higher Learning Commission reaccreditation work group.