Northwestern welcomes new faculty
Thursday, August 21, 2014
Five new faculty members are joining Northwestern College this fall.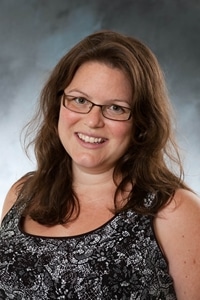 Laura Edwards, assistant professor of education, recently completed a doctorate in education at Michigan State University. She is a specialist in curriculum, instruction and teacher education, with teaching experience at MSU and research experience in global education. Her work has been published in the Journal of Progressive Education and she's presented papers on early childhood and comparative education at conferences. She taught preschool and kindergarten in inner-city Phoenix before earning a master's degree in educational leadership and policy studies from Arizona State University.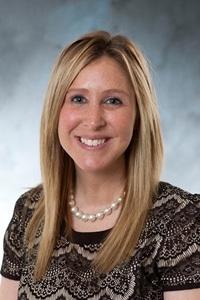 Tatum Geerdes, hired as an instructor in nursing, taught nursing at Northwest Iowa Community College for the past four years. She is a registered nurse who has worked in the surgical unit at the Mayo Clinic in Rochester, Minn., and in labor and delivery at the Mary Greeley Medical Center in Ames, Iowa. Geerdes earned a Bachelor of Science in Nursing from the University of Iowa and a Master of Science in Nursing from Allen College in Waterloo, Iowa.
Rebecca Koerselman returns to her alma mater as an assistant professor of history. A Northwestern College graduate, she holds a master's degree in history and political science from Iowa State University and a doctorate in United States history from Michigan State University. She comes to NWC from Oklahoma Baptist University, where she was an assistant professor of history. She also has teaching experience at Freeman Academy in South Dakota.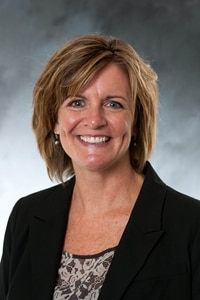 Donna Van Peursem, also an alumna of Northwestern College, is a licensed social worker who earned a Master of Social Work degree from the University of Nebraska at Omaha and has extensive experience in individual, marital, family and group therapy. Prior to joining NWC as an assistant professor of social work, she was a mental health therapist at the Creative Living Center in Rock Valley, Iowa. She also worked as a therapist for Family Service in Omaha.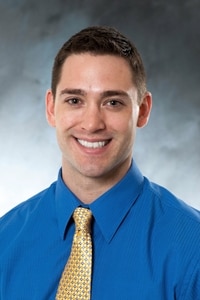 Northwestern's new instructor in kinesiology and assistant strength and conditioning coach is Korey Van Wyk. Van Wyk earned a bachelor's degree in strength and conditioning from Central College in Pella and a master's in nutrition and exercise from the University of Nebraska–Lincoln. He previously served as a teaching assistant at the University of Nebraska, helped conduct research at Iowa State University and Metabolic Technologies Inc., and worked as a personal trainer and coach at Elite Edge Gym in Waukee, Iowa
.