Fitness center wins design award
Wednesday, June 18, 2014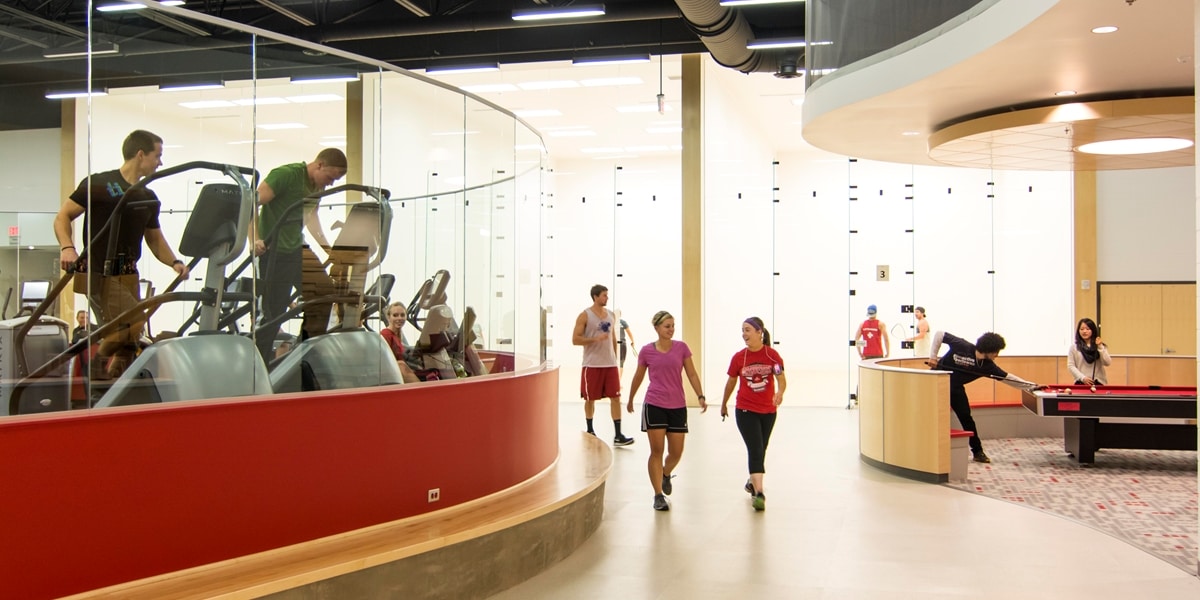 Northwestern College's fitness center renovation has been recognized as an outstanding design in the 2014 American School & University Educational Interiors Showcase.
The annual showcase allows institutions of higher education to submit their design projects for national recognition and publication in American School & University magazine. Northwestern's newly renovated fitness center will be one of 86 projects featured in the August issue of the magazine, and is one of two selected designs in the physical education/recreation centers category.
The $2.2 million renovation, designed by Cannon Moss Brygger Architects of Sioux City, transformed the mini-gym of Northwestern's Rowenhorst Student Center into a state-of-the-art fitness center featuring Matrix cardio and resistance machines, free weights and fitness gear. The area also includes an expanded game room area and three remodeled racquetball courts.
The fitness center opened in mid-October. "It's been exciting to see the use of the area by our students, faculty and staff," says Dr. Earl Woudstra, professor of kinesiology and chair of the planning committee. "What's especially encouraging is to see the use by our general student population—those who aren't part of any athletic team. We've also heard very positive comments about the facility from prospective students and their parents."
The facility's general contractor was Hoogendoorn Construction of Canton, S.D.