History professor contributes to journal
Wednesday, November 12, 2014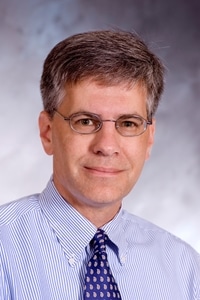 A children's book review essay written by Duane Jundt, lecturer in history at Northwestern College, has been published in the summer 2014 issue of the Theodore Roosevelt Association Journal. Jundt's essay, "Reading (about Roosevelt) Is Fundamental," examines three children's books and a special issue magazine written about the life and story of the 26th U.S. president.
 Jundt reviewed "Who Was Theodore Roosevelt?" by Michael Burgan, Doreen Rappaport's "To Dare Mighty Things: The Life of Theodore Roosevelt," Barb Rosenstock's "The Camping Trip That Changed America: Theodore Roosevelt, John Muir, and our National Parks," and a special issue of Cobblestone magazine devoted to Roosevelt titled "Theodore Roosevelt: Larger than Life."  Jundt's essay was also featured on the issue's front and back covers.  This is the third children's book review essay that Jundt has authored for the TRA Journal. 
The Theodore Roosevelt Memorial National Committee formed just three days after the death of Theodore Roosevelt in January 1919. Renamed the Theodore Roosevelt Association in 1953, the organization is dedicated to perpetuating the memory and ideals of Theodore Roosevelt. 
Before joining Northwestern's faculty in 2002, Jundt served as a teaching assistant and instructor at the University of Notre Dame, and as managing editor for the Journal of Policy History. After earning his bachelor's degree from Moorhead State University, Jundt went on to earn a master's in history from the University of Notre Dame. A frequent presenter on Roosevelt at nature centers, and state and national parks, he also serves on the advisory board for the Theodore Roosevelt Association.