College Search Advice from Freshmen: What They'd Tell Themselves in High School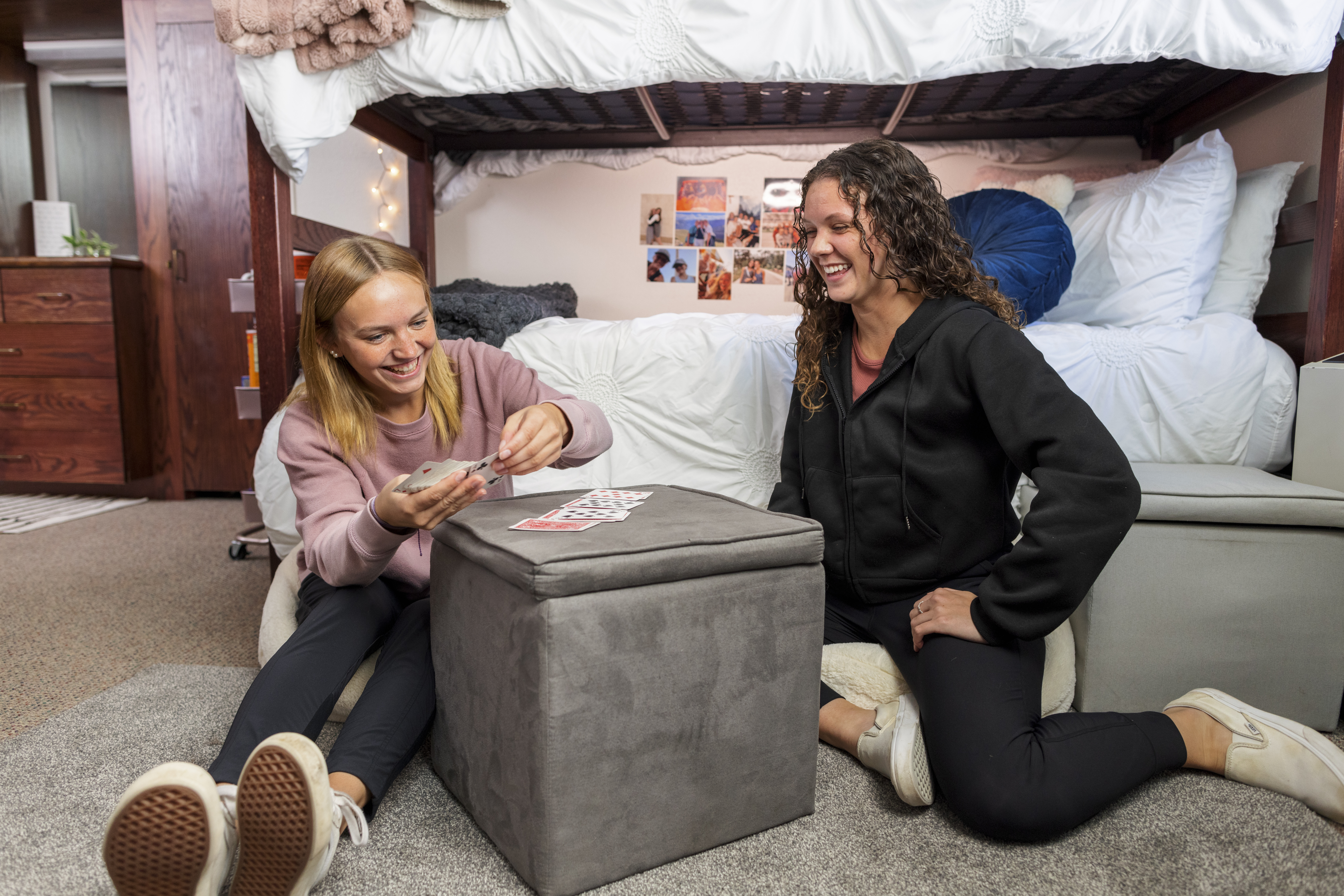 To help you navigate the college search process, we sought the advice of the best experts around: college freshmen who were in your shoes not so long ago! Here's what they wish they had known in high school:
Visit a variety of colleges, even if you think you know where you want to go.
Deciding on a college is a bit like an all-you-can-eat buffet: There are plenty of options for you to explore, so sample as much as you can. If you've always planned to attend a large state university, try visiting a small private college to see which environment you like best. And if you happen to live in a college town, don't bypass the college option in your own backyard! Schedule a visit so you can experience campus firsthand—it might be different than you thought.
Don't worry about choosing a college major right away.
It's OK to arrive on campus undecided about your college major. Most schools plan for the first semester to be a time of exploration when you can take classes in areas that interest you and see what feels like a good fit. At Northwestern College, our expert staff in the  Compass Center for Career & Calling walk alongside students as they discern their future career path and help them choose a major that will enable them to get there.
Go where you feel you could have the most positive growth.
College is the perfect time in life to step outside of your comfort zone, try new things and grow academically, personally and spiritually. While it may be tempting to choose the college where all your high school friends are going, it's important to make the decision that's best for you and your future goals. Plus, college will introduce you to new friends who will make campus feel like a "home away from home."
Apply for scholarships and get involved with activities right away.
Whether you love to make music, perform on stage or play a sport, you may qualify for a scholarship. Check with your admissions counselor about available opportunities and for more information about any auditions or applications that might be required. If you get good grades, you'll probably be eligible for an academic scholarship as well. At Northwestern, admitted students receive a minimum of  $12,500 in scholarships or grants, making college more affordable for students like you.
Take your time—and don't forget to enjoy your senior year!
Choosing a college is a big decision, so it's alright if you need time to make your choice. Talk to friends and family members about your goals for college and share about your experiences on college visits. They may be able to offer an outside perspective that can help you decide which college is right for you. And in the midst of such a big decision, don't forget to enjoy the present moment and have fun while you're still in high school! Savor the sweet memories you're making with your friends and teammates, and be sure to celebrate all that you've accomplished so far in your education.
Looking for a college that's intentionally Christian? Check out Northwestern College at  nwciowa.edu or reach out to one of our admissions counselors at nwciowa.edu/admissions/staff. We're passionate about helping students succeed in college and beyond—and we'd love to support you in your search for a college home.