What Parents Should Look for on a Campus Visit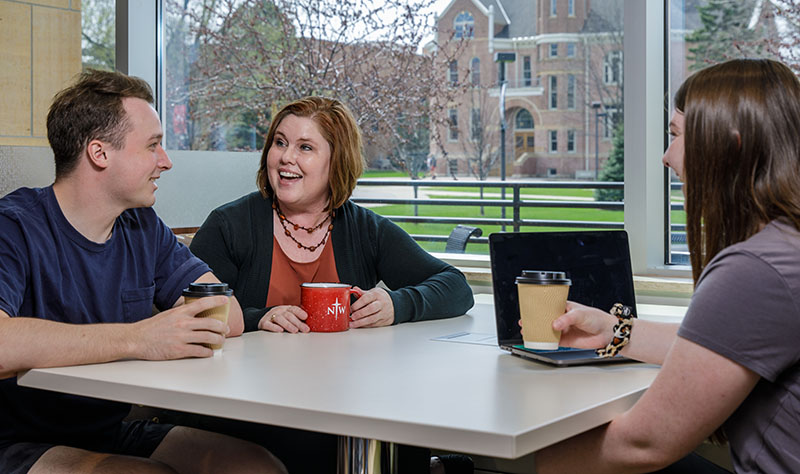 Visiting colleges can be both exciting and overwhelming for parents and soon-to-be college students. You may have already browsed a college's brochures and visited its website, but what should you look for when you're actually on campus with your student?
Academic rigor and support:

Although the college experience involves many things, academic value is your biggest concern. Ensuring the college has a strong commitment to academic excellence is critical. Make plans to meet with a professor in the area of your student's interests. Ask if you can attend a class or talk with some students in the major your student is considering. Tour the buildings where your student would be taking classes. Assess how the college has staffed and invested in facilities, technology and tutoring to aid in your student's educational experience.
Attention to students: Your student will grow and mature as a person during the college years. What—and who—will be the biggest influences in their life? As you tour the campus, pay attention to how the students and faculty are interacting. Do faculty and staff know students' names? Are their interactions warm and friendly? What is the overall feel on campus? Does it seem like the culture is one where people care about one another?  

Affinity groups: College provides opportunities to explore new activities, share talents and meet lifelong friends. Ask about the various sports, music, theatre, clubs and student leadership roles available. Make plans to meet with a coach, director or staff leader to learn more about groups your student might like. Go to a game. Attend a concert or a chapel service. Help your student "find their people" and get a taste of the opportunities ahead.
Accessibility: Everyone needs help through this big transition. Develop a point of contact in the admissions office and send them questions before and after your visit. Assess how responsive they are at getting your questions answered and caring for your needs. Do you feel as though they are welcoming you into their community and truly want to help your student make a successful transition?
Accommodations: This will be your student's new home away from home, so it's important to carefully check out the accommodations. (Mom: It's OK to ask a million questions here. Your student wants to know the answers too—they're just too scared to ask.)
Living space: Ask to see a dorm room and find out about the campus living options. Would your student be able to pick their roommate if living on campus? Do most students live on campus, or is it more of a commuter college?
Food: Eat in the cafeteria and get a feel for the types of meals your student will have. Learn about meal plan options and special dietary accommodations. Ask about other places on campus to find food, coffee and snacks. Are there flex plans to use dining dollars in multiple places on campus?
Safety: Be attentive to ways the college is keeping students safe. Do residence halls have professional hall directors? Do dorms require a key or code to enter? Is there good lighting on campus? Does the college—and the community in which it resides—have a good track record of safety and security?
Whether this is your first, middle or last child heading off to school, making the most of your campus visit will equip your family to choose wisely when it comes to your student's future.
As you make your list of colleges to visit, we'd love for you to spend a day with us at Northwestern College in Orange City, Iowa. At Northwestern, your student will find a community where they'll be known and valued while developing skills to stand out among their peers and enter the world with courage, character and confidence. Plan your visit today!