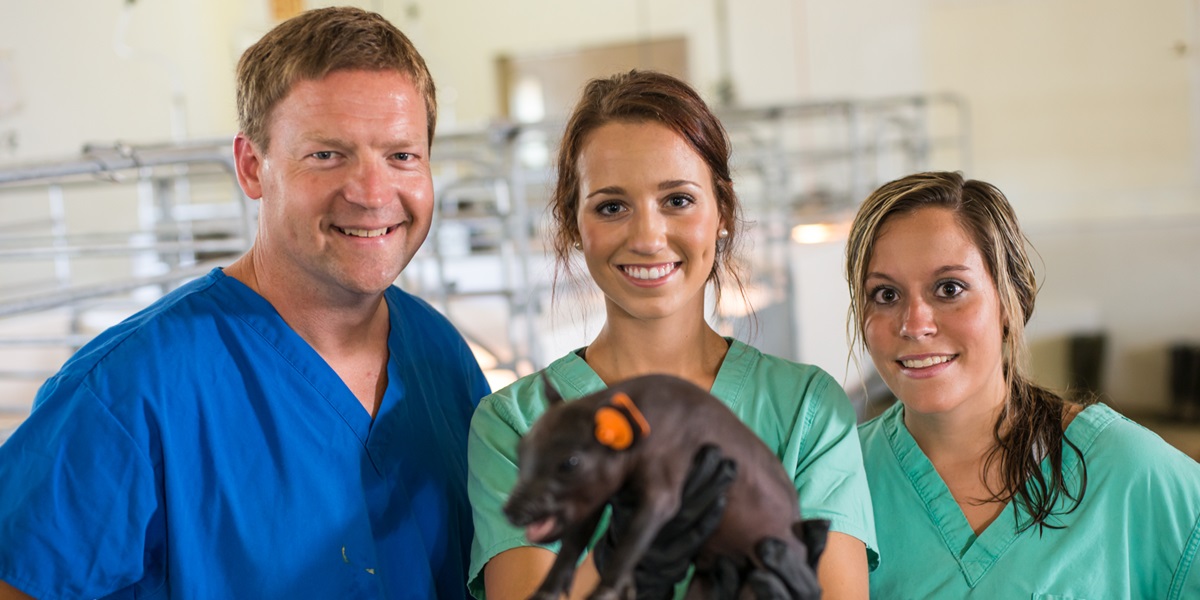 This Little Pig
Dr. John Swart '90 honestly wasn't sure the pigs would work out.
A chemistry major at Northwestern, Swart heard in 2007 that University of Iowa researchers had developed the technology to genetically engineer pigs for the study of cystic fibrosis.
Having spent 12 years in global animal health, Swart decided to raise funds to test their findings. The pigs proved to be more effective study models than mice—more anatomically and genetically similar to humans—and by 2008, Swart had birthed Exemplar Genetics (and the first pigs) in Sioux Center to offer custom models of human disease for laboratory study.
Swart won the 2017 Cultivation Corridor Iowa Biotech Leader of the Year Award for advancing Iowa's biotechnology industry through Exemplar's innovative approach.
"God called me to be a businessman and a scientist," he says, humbled by the honor. "We're in the business of preventing human suffering, and we do it with the highest integrity we possibly can."
Swart joins his employees on an annual service day to aid families affected by some of the 15 diseases the company strives to cure. Tasks such as building a wheelchair-accessible deck are crucial, he says, to helping all Exemplar staff—from researchers to those who clean the animals' pens—understand how life-changing their work really is.