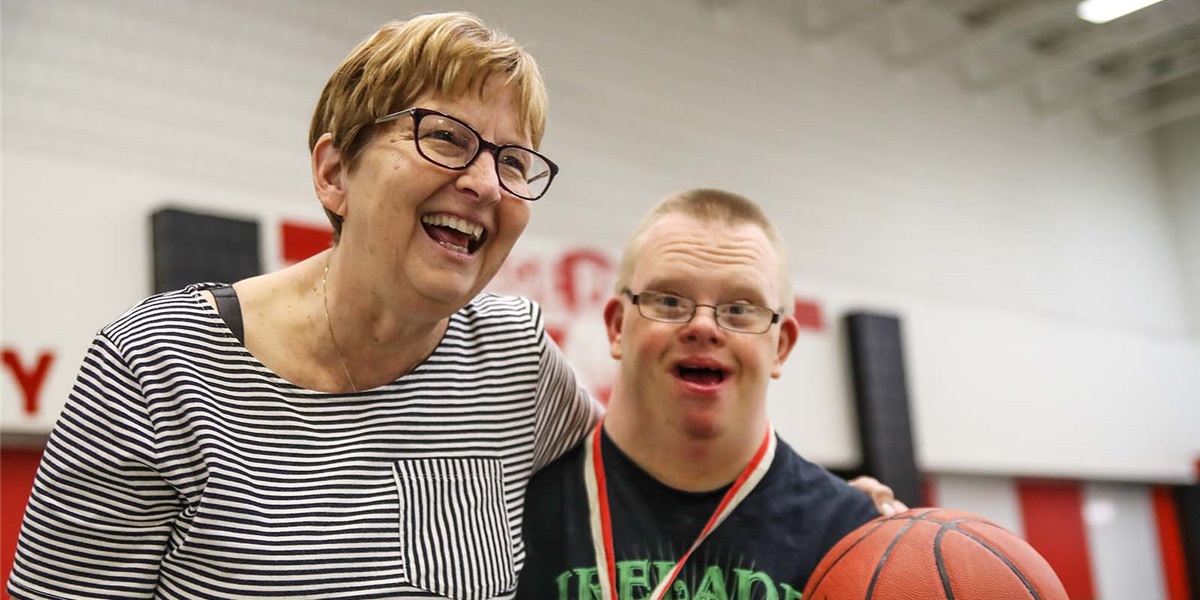 A Special Legacy
Peggy (Vis '76) Koele is more likely to measure her coaching success in hugs and smiles than wins and losses. She has been coaching and encouraging special needs athletes in the Special Olympics for four decades, volunteering as the northwest Iowa area director and delegations manager for the last 23 years.
Inspired by two cousins with special needs, Koele always knew she would devote her professional life to special education. She recently retired after 40 years as a special education teacher in Rock Valley, Iowa, but her tenure with Special Olympics Iowa continues.
Koele began coaching for the organization in 1978 as a natural pairing with her position as an adaptive physical education teacher. Now as area director, she coordinates tournaments throughout the region while continuing to coach basketball, track and bowling.
Last May at the Summer Games, Special Olympics Iowa acknowledged Koele's selfless dedication with its highest volunteer recognition, the Ed Lehner Award. Not one for the spotlight, Koele emphasizes how many serve alongside her, including dozens of NWC students annually and her own family.
She identifies her most rewarding moments as seeing athletes try their hardest or getting a hug from a student after an event. "Nothing compares to being part of Special Olympics," she says.