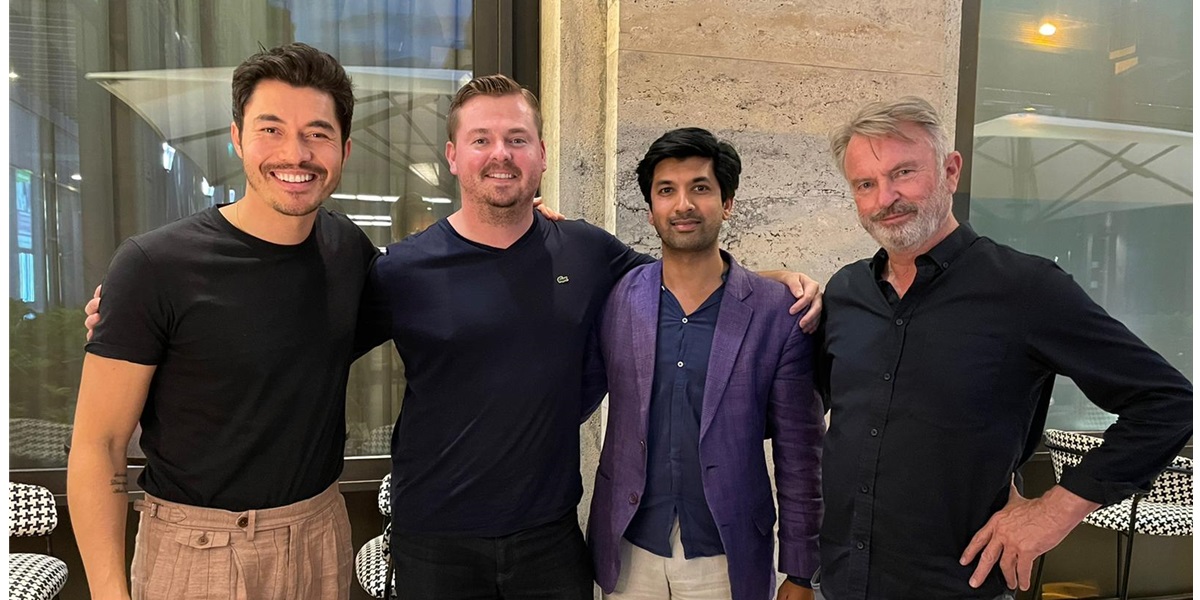 Show Business
Just as Jordan Dykstra '15 was set to graduate from Northwestern, the plot thickened.
The public relations major had been saving money from his job at Woudstra Meat Market to enter the film industry when the chance came to leave Iowa for the set of a major motion picture.
With the blessing of his professors, Dykstra finished his coursework remotely and served as producer's assistant for Misconduct, starring Anthony Hopkins and Al Pacino.
Dykstra's first job in the business made for some award-winning memories, like watching college basketball in an airport lounge with Pacino for several hours.
"They say, 'Never meet your heroes,'" Dykstra jokes, "but so far, I haven't been disappointed."
Now the managing director of Film Bridge International, Dykstra travels the world to fund in-house and acquiredproductions, shopping rights to customers like Lionsgate and Netflix.
The Los Angeles company recently produced Assassin Club for Paramount Pictures. Dykstra says the production, which was shot in Italy, was challenging, rewarding and a chance "to eat a lot of great pasta."
He makes sure his Midwestern values play a starring role in an industry he refers to as the "Wild West."
"There is something to being raised the way we were," Dykstra says. "I came to L.A. knowing how to treat people and be the best version of myself."