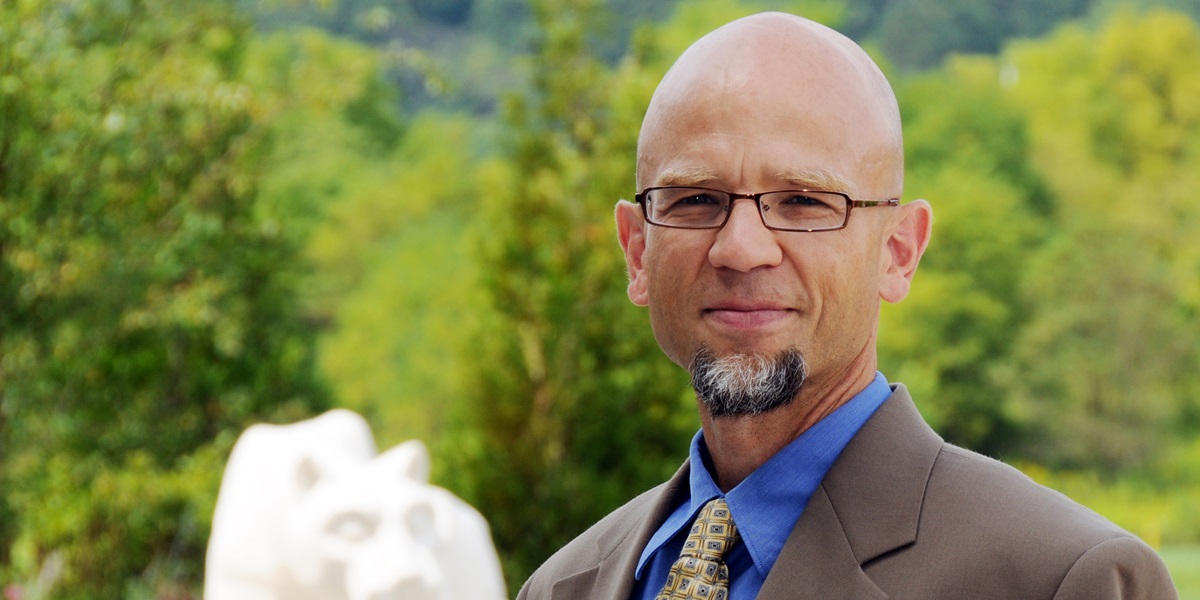 Running Thoughts
The starting line for the Lehigh Valley Health Network Via Marathon is just 10 minutes from Dr. Douglas Hochstetler's house. Hochstetler '89, who runs most mornings and uses the time to reflect and pray, trained to run the Via a few years back. He trained hard, hoping to race fast enough to qualify for the Boston Marathon.
Except he didn't. Hochstetler failed, which fascinated the kinesiologist in him.
"I was a wreck," Hochstetler says. "I called my wife and was fighting back the tears. And then I wondered, 'How did this qualifying time become so important?' The training process had been a journey, a fine-tuning that came as a result of taking on that risk, but there was also a tangible outcome—I didn't make it."
Such musings are the material for Hochstetler's academic papers. The longtime kinesiology professor at Penn State Lehigh Valley (and also its interim director of academic affairs) writes about the places where sports and American philosophy meet. He finds that 19th century philosopher and psychologist William James' emphasis on risk as a road toward developing human potential pairs well with endurance sports such as running.
These interdisciplinary observations won Hochstetler the 2018 Distinguished Scholar Award from the National Association for Kinesiology in Higher Education.
It's a tangible outcome worth writing about.