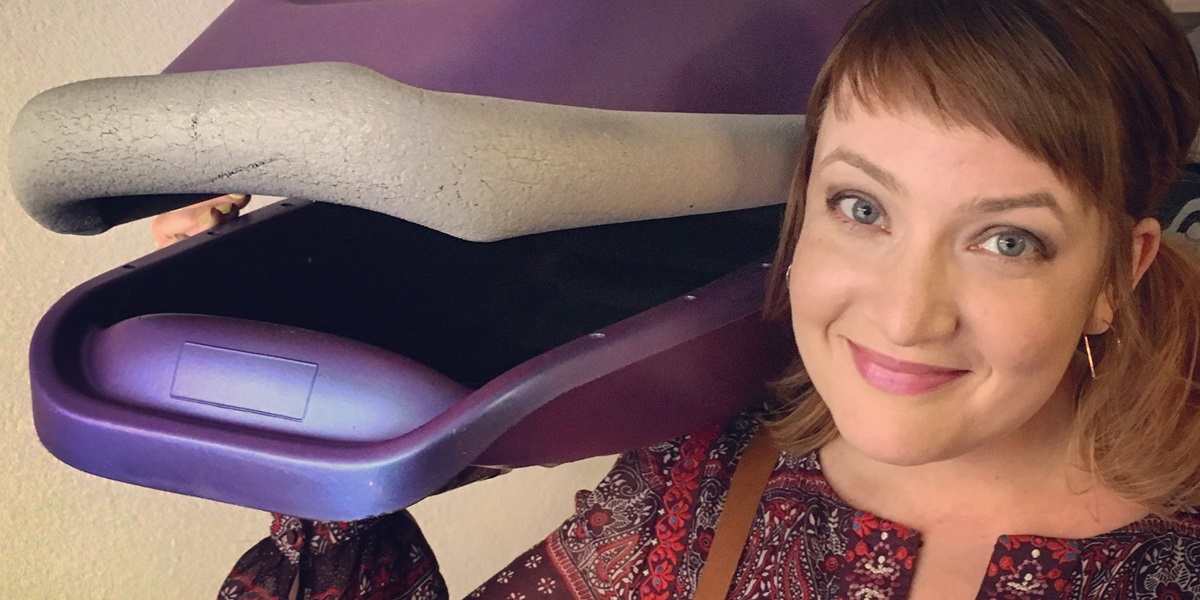 Robot Reboot
As Rebecca Hanson '98 delivered her lines for a robot puppet made from a retro child's car seat, a camping lantern and vacuum hose, she looked around the Satellite of Love and got a little nostalgic for her college days.
"On set I was feeling homesick for Northwestern," Hanson says. "A group of us theatre majors would have Mystery Science Theater 3000 (MST3K) marathons on weekends when we didn't have shows. Those are some of my fondest memories."
Hanson is the first-ever female voice for the robot Gypsy in the Netflix reboot of MST3K, a '90s cult classic that is enjoying acclaim once again from viewers of all ages who enjoy its kind-hearted riffs on bad movies. Hanson also plays the clone Synthia on screen and has co-written several of the 14 new episodes.
The Second City alum honed her acting chops in Chicago's improv scene before moving to Los Angeles in October. Last summer she and her husband, Tim (who also writes for MST3K and performs as a "Bonehead"), toured with the show's first live nationwide tour, called "Watch Out for Snakes!"
"The show was fundamental in forming me as a comedian," Hanson says. "To be writing the funny stuff for the robots—it's so surreal."