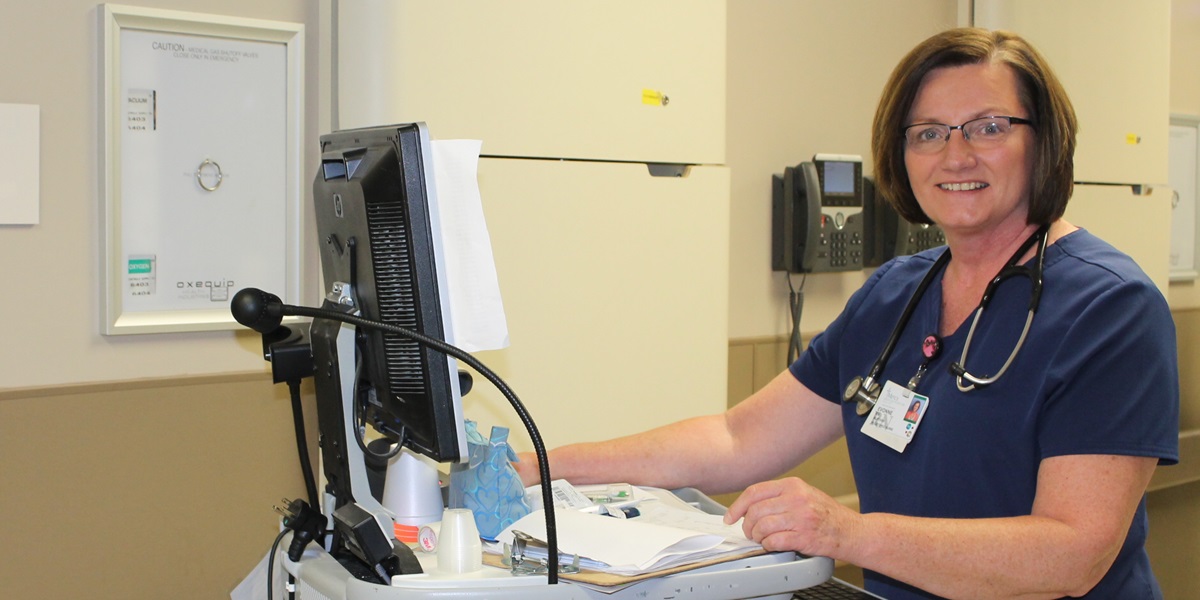 From Patient to Healer
More than many of her fellow graduates at Northwestern's commencement ceremony in May, Evonne (Vander Wilt '82, '17) Blankers knew what to expect. She'd been there before.
The first time, Blankers graduated with a bachelor's degree in elementary education and music. Now she was receiving her second degree, a Bachelor of Science in Nursing. She wore a red cord signifying her selection as one of two outstanding graduating seniors in nursing.
Blankers sold pharmaceuticals for a dozen years, stayed at home with her children for a time, and then worked in a non-clinical job at a hospital. A survivor of thyroid cancer, she began pursuing an RN degree at Western Iowa Tech Community College.
After her first semester, she was diagnosed with breast cancer. "My nursing education gave me more understanding and enabled me to feel more in control of my ongoing treatment," she says.
Following surgery, she completed her RN degree, began working part time at Mercy Medical Center in Sioux City, and later enrolled in Northwestern's online RN to BSN program. "It was academically challenging, but it went well," she says. "I really appreciated the opportunity to incorporate my Christian faith."
Blankers continues to work with patients rehabilitating from strokes and serious injuries, providing compassionate care as the result of both her personal experiences and her education.
"I know the value of recognizing small steps and how oftentimes it's very difficult to do something that looks easy."