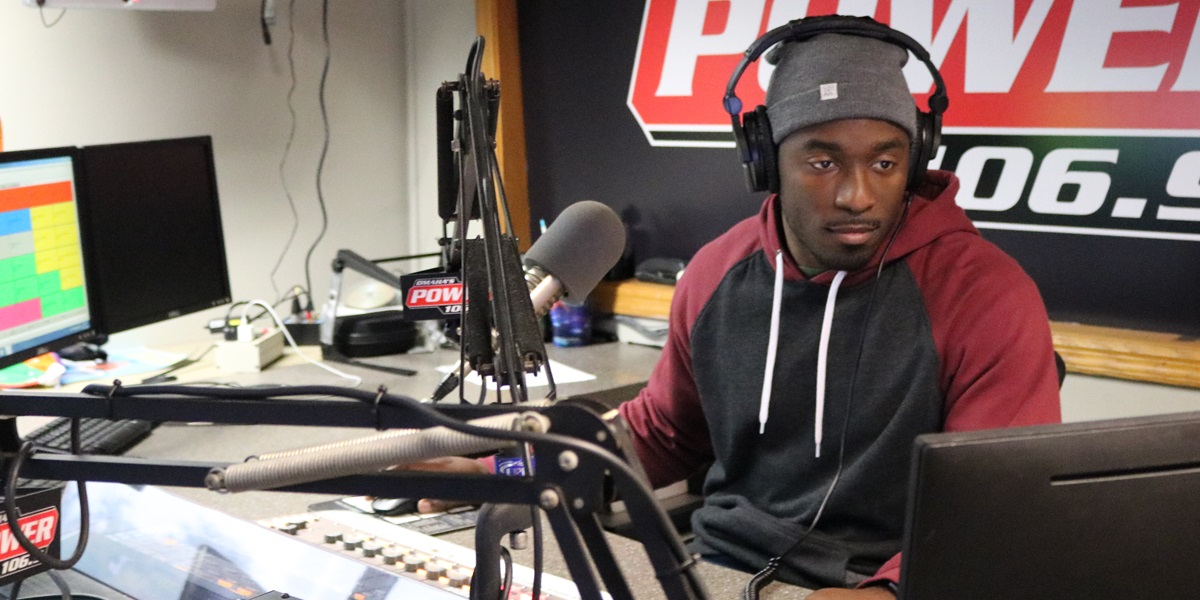 On-Air Honor
In just his third year on the microphone, Isaiah Twitty '14 was named to Radio Ink's 2018 list of Future African-American Leaders in Radio. He's pretty sure the reason is that listeners come to know he's a lot like them—because when Twitty's life doesn't go as planned, it becomes on-air content.
Happy Monday, I hope your Monday isn't like mine, where I locked myself out of the house and had to stand on the corner like a middle-schooler waiting for the bus.
"It's not hard for me to relate to people," says Twitty, who hosts a show on Omaha's Power 106.9 and is social media director for NRG Media. "It's all about being natural, being real. We set the standard at our station for what's cool—and for us, being cool is being yourself."
Twitty arrived at Northwestern in 2010 planning to study math but switched majors to sport management. An All-American linebacker on the football team, he found himself surprised by positive reactions to his sports broadcast commentary ("I just thought they were being nice").
With this recent nomination, he knows he's earned the honor.
"Being in sports, I'm a team player first, but it's nice to be recognized for being true to myself," he says. "This shows I'm heading in the right direction."