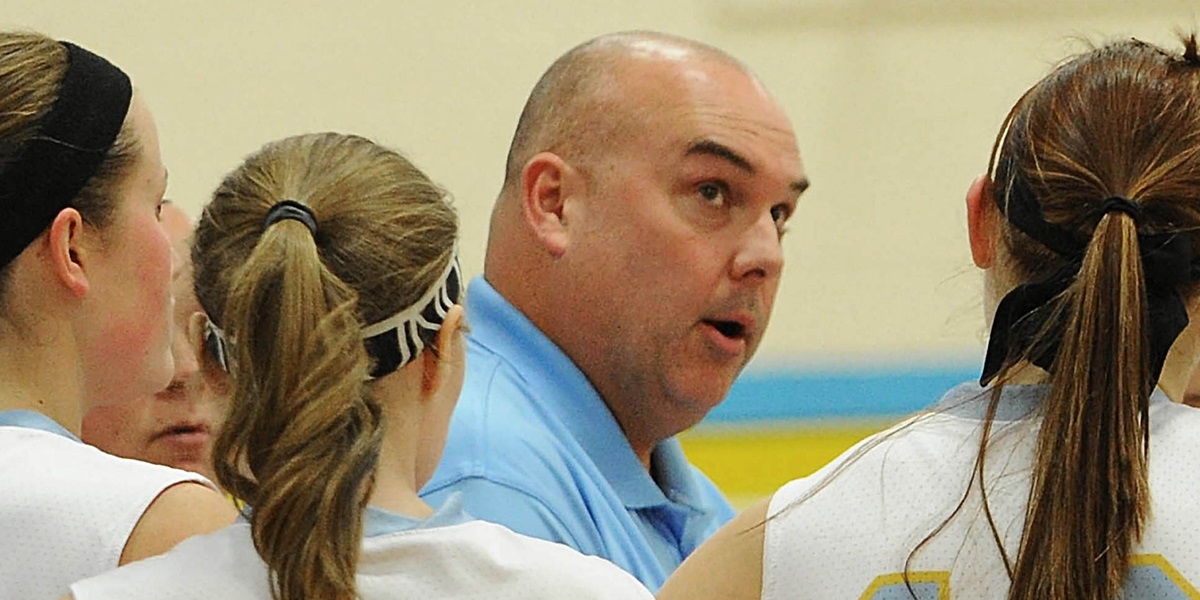 National Coach of the Year
Jerry Hulsing '90 has led a successful basketball program known for its intense man-to-man defense for a quarter century, but you would be hard-pressed to hear him taking any credit. Hulsing, head girls' basketball coach at Iowa's Lynnville-Sully High School, boasts only about the impressive young ladies he has coached, his family's sacrifices, and the excellence of the school district and community surrounding him.
In addition to three back-to-back Class 1A state titles in the late 1990s, Hulsing's résumé includes six additional state tournament berths and eight conference titles. Still, he would rather focus on the relationships he has built with his players and the joy of watching them grow on and off the court.
Jessica Maston, a member of Hulsing's state championship teams, says such humility is typical of her former coach. "The work ethic, knowledge and execution of game fundamentals he instilled in each of us helped us find success on the court, but he made sure we knew our families, faith, character and sportsmanship on and off the court were far more important," she says.
Last summer Hulsing's list of accolades expanded to include National Girls' Basketball Coach of the Year, an honor awarded by the National High School Athletic Coaches Association. Though his name is on the award, Hulsing passes the praise on to his players. "I really think this award is for them. It's not my program; it's theirs."