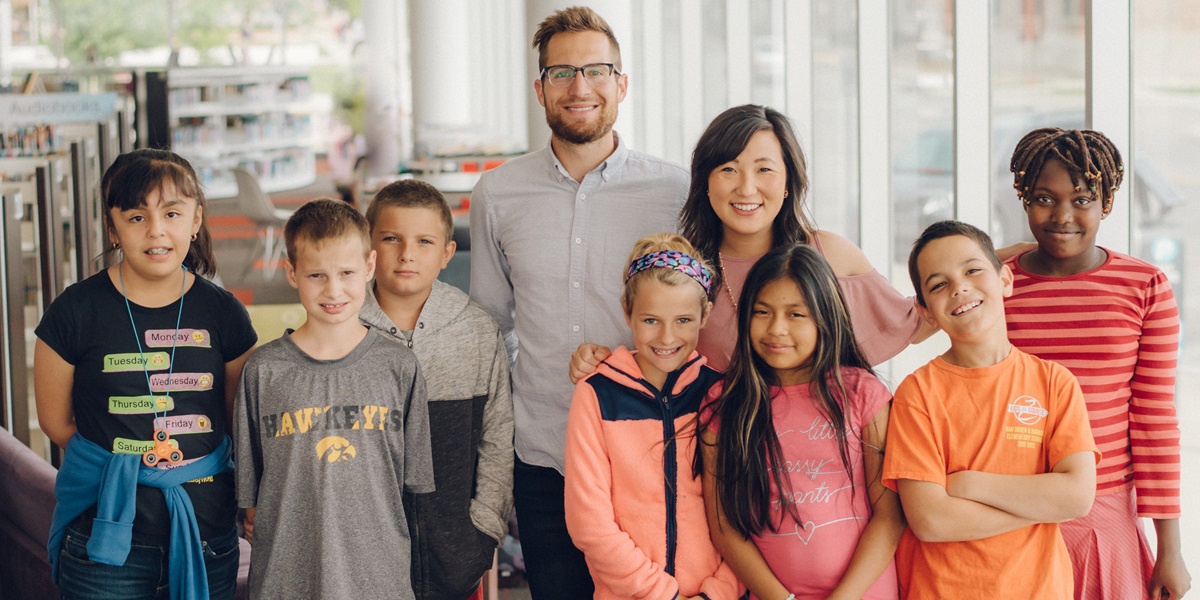 Long Game
Maybe it's your usual classroom, but after school—and summers, too—it transforms into The No Worksheet Zone and fewer kids compete for the attention of the teacher (who has become The Mad Scientist). It's a place—like the soccer field or dance studio—where mentorship enables you to take a solid swing at the stats that say the poorer you are, the greater your chance of falling behind.
Kids On Course, a program of the Zach Johnson Foundation, partners with 18 schools in Cedar Rapids, Iowa, to keep low-income kids on course to college.
Pro golfer Johnson wanted to give back to his hometown after winning the 2007 Masters. Hannah (Watters '10) White was the first of two employees hired and now is the director of marketing and operations.
"To help pave the way for hundreds of first-generation college students is the best work I could ever hope to be part of," she says.
Her husband, Greg '11, joined the program last year as a school site manager. As translator and soccer coach, he uses his Spanish major every day to build relationships with kids like Jose.
"His family speaks an indigenous dialect, so he had barriers coming in," Greg says. "Jose grew his state reading score by 19 points—we expected three or five."
Jose is over par—but in a good way.