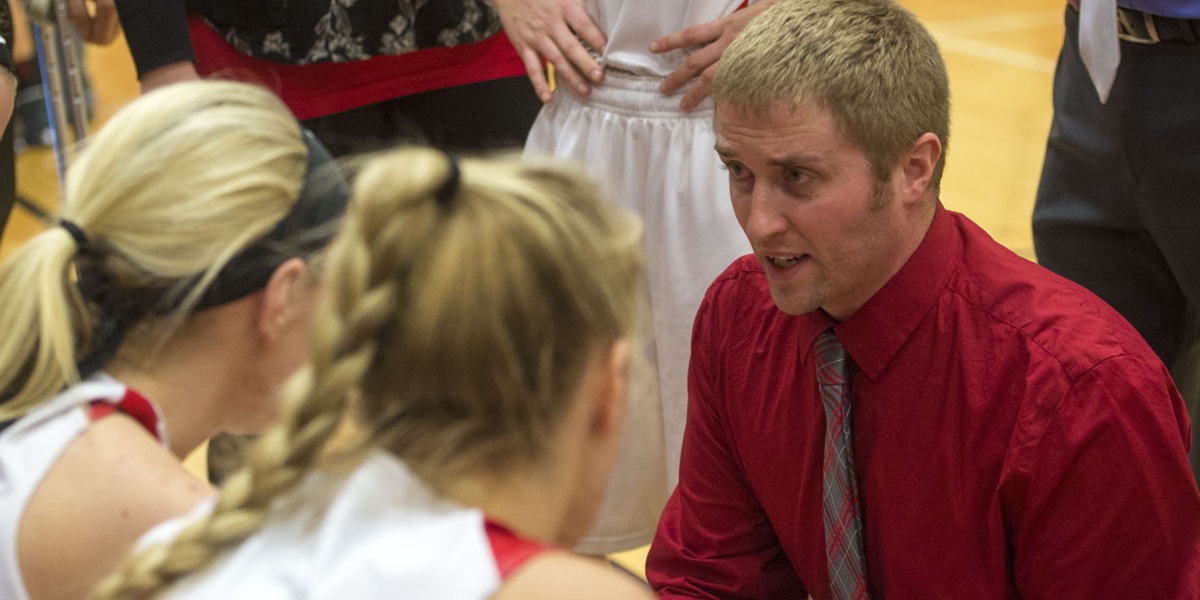 Going for the Assist
Dusty Meyn '07, girls' basketball coach and business teacher at Forest City High School in northern Iowa, met with the Fellowship of Christian Athletes and read from Exodus 17.
Moses is pictured standing on a hill, staff held high. While he kept his hands raised, the Israelites could easily defend themselves against the Amalekites; when he grew weak, the effort faltered. Aaron and Hur came alongside Moses, each supporting one hand until sunset, and this ensured victory.
"Who is holding up your hands when you're tired?" he asked the students, and had them write notes of thanks.
Meyn knows fatigue.
Diagnosed at the start of the 2015–16 season with spinal and bulbar muscular atrophy, a rare genetic condition known as Kennedy's disease, his mouth is sometimes too tired to hold a whistle during practice, and eating supper takes longer after teaching and coaching all day. By the time he's in his late 50s, Meyn expects to have difficulty climbing stairs, though his current exercise regimen keeps him agile.
"Everyone is dealing with something," Meyn says. "Treat everyone with respect; you don't know what they're going through. We need to love one another."
Meyn could ask for the support of outstretched hands, but instead he reaches for ways to lift up his students and prepare them for their own victories.