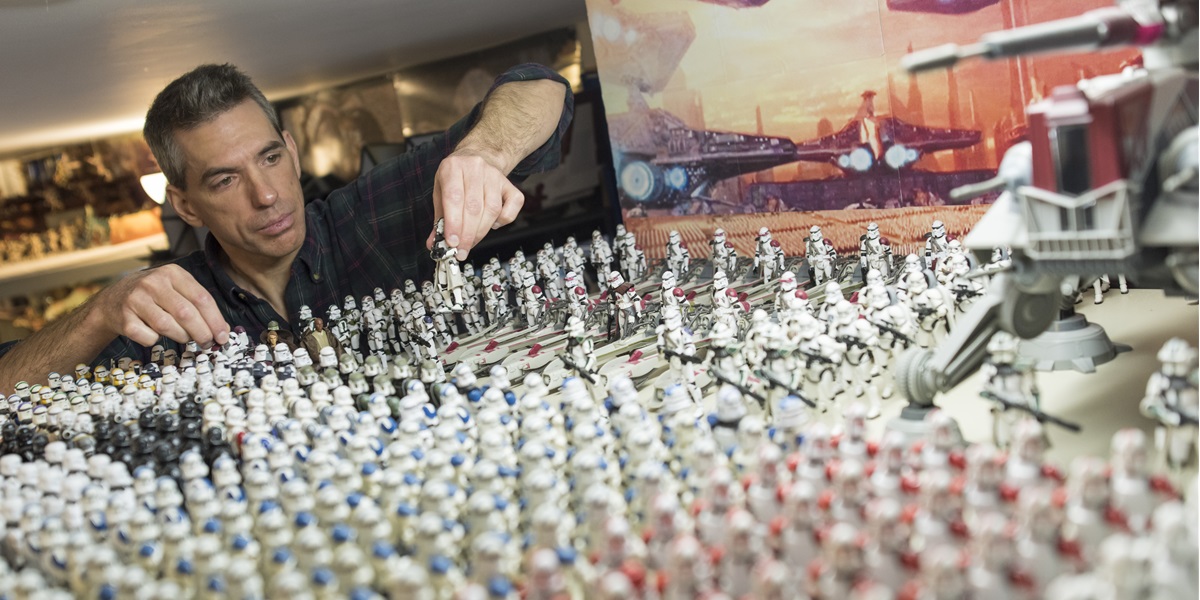 Galaxies Near and Far
Randy Van Peursem '92, Northwestern's science support services professional, travels only between his Orange City home, his office a block away, and the Sunday evening service at church. No farther, as severe allergies affect his nervous system and can cause incapacitating symptoms if his diet and environment are not carefully controlled.
When people ask what he does for fun, Van Peursem tells them, "I head to the basement and enter different universes."
Eight Star Wars dioramas, one Lord of the Rings scene, and a grand total of 6,000 action figures take him to galaxies far, far away.
Van Peursem has been collecting since 1993, getting in on the action just before eBay and the market took off. He'd dropped out of medical school to manage his health; while house-bound for two years, he began the hobby as an outlet.
Fellow enthusiasts from as far away as China have added to his collection of figures, inspiring him to create the dioramas—some of which took 150 hours to build. The students he advises bring friends over for a blast of nostalgia.
While Van Peursem's life may seem as controlled as that of a stormtrooper with magnets on his feet (the secret to avoiding a falling domino effect on a diorama), there's one place he risked going to in December: the movie theater for the release of Star Wars: The Last Jedi.
Never underestimate the force—or Van Peursem.