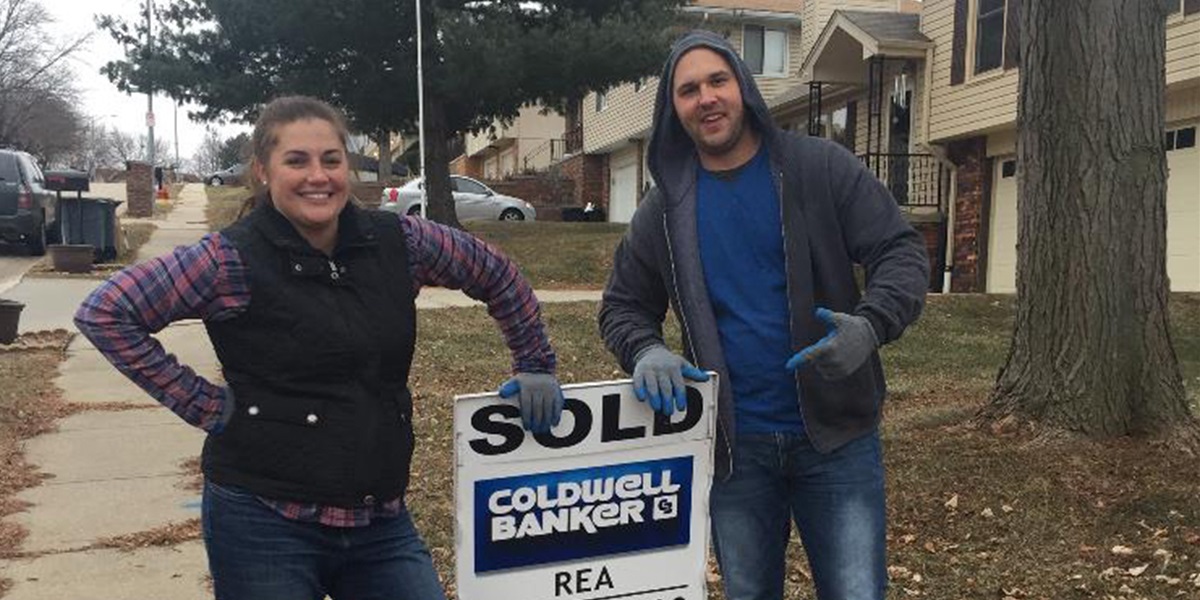 First-time Flippers
The potential was there: the option of creating an open floor plan, an asking price that allowed room for a profit. Craig Hector '08 and his girlfriend, Liz Bartlett, bought a house in Omaha last December with the plan to flip it for resale.
And then they tried the sink.
"The first day, water was spraying everywhere," Hector says. "You're excited, and then reality sets in: You may be a little over your head."
The pipes had frozen and burst. The furnace and roof needed to be replaced. Floors, drywall and bathrooms demanded attention, as did an unwelcome visitor—a woodpecker who could not be deterred.
As Hector puts it, "Everything was bad about this house."
The real-life drama interested the DIY Network, which featured the couple in an episode of First-Time Flippers that aired in July. As Hector and Bartlett practiced new skills such as tiling, camera crews recorded the house's transformation—portraying the couple as competitive and Hector as "the dumb one."
"Liz was more put together; I was the stressed one—they gave me the hardest time," he says. "But I figured that's what we signed up for."
After six months of work, the couple sold their house for a profit of $33,000 (less the realtor's commission). By closing, the house was completely redone, save one hole.
The woodpecker had the last word.