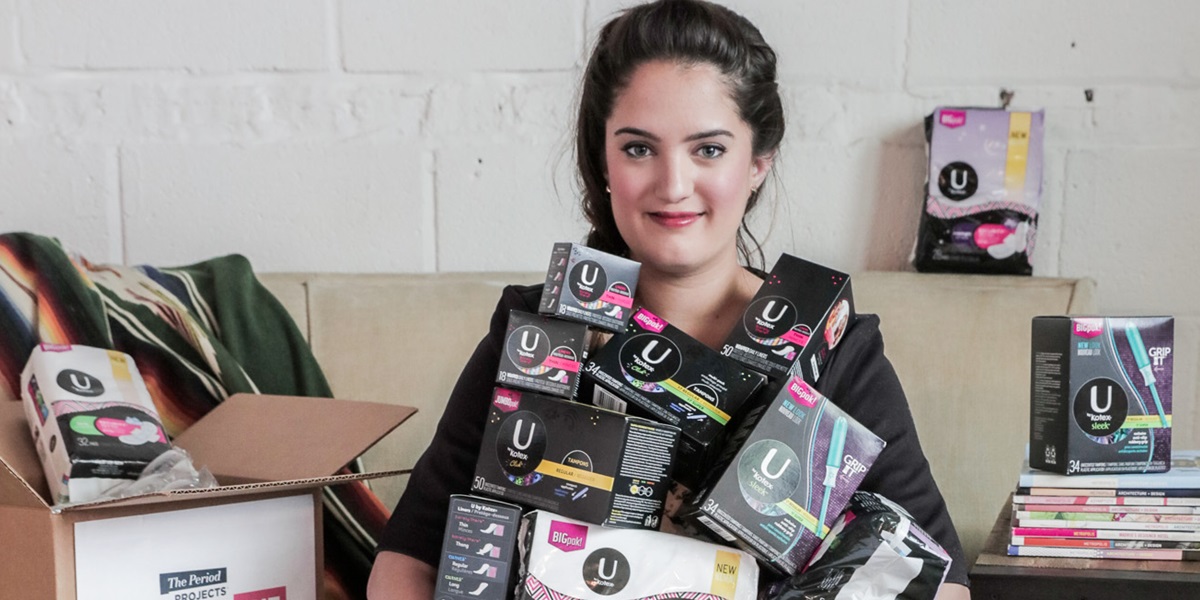 Dignity. Period.
YouTube star Ingrid Nilsen, fresh from interviewing President Obama in the East Room of the White House, announced in a commercial for U by Kotex, "I'm going to join Holly."
That's Holly (Stewart '13) Sanchez Perry, whose tweet on feminine hygiene needs in homeless shelters inspired the brand to create the first-ever national drive for period products.
Media coverage, including Amy Poehler's Smart Girls website, mentions Sanchez Perry's work with the homeless in Chicago, but the law student traces her inspiration back to a Northwestern internship—and later job—at The Bridge, a transitional shelter for women and children in Orange City.
"The Bridge was my first introduction to the needs of women and how they are not being met," she says. "This is an issue that should not be an issue. People deserve the dignity of having a comfortable menstrual cycle."
One "Power to the Period" participant told Sanchez Perry that while she was homeless, she stole toilet paper rolls from public restrooms whenever she had her period. Approaching her church for donations was the woman's opportunity to share her history for the first time and receive support.
With more than 50,000 participants and nearly 600,000 products distributed, the three-month campaign saw success not only in numbers, but in deep personal connections formed through simply meeting a practical need.