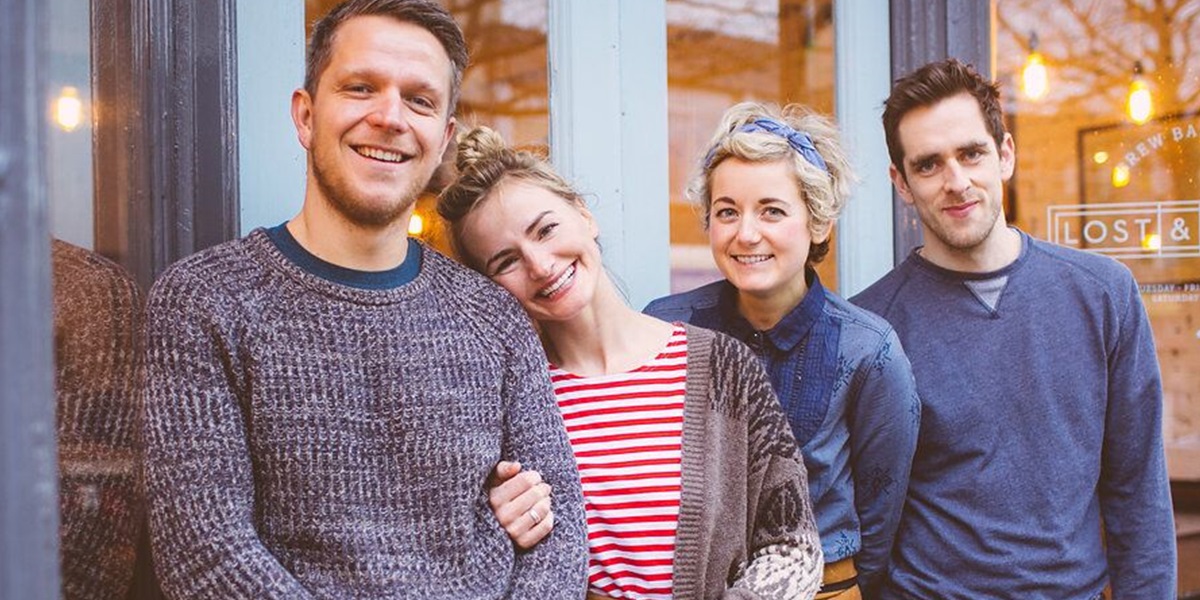 Cup o' Joe, Side of Community
Married to one of the world's best baristas and co-founder of a small coffee shop in Coleraine, Northern Ireland, Kathleen (Ainslie '08) Henderson never has to go far for a good cup of coffee.
Henderson and her husband, Daniel, a Northern Ireland native who was named the 11th best barista in the world in 2014, met during a year of ministry school in Redding, Calif., and were married in his homeland in 2010. Their passions for faith, community, food and coffee came together in a dream to open a coffee shop, and in 2014 they partnered with some like-minded friends to open Lost and Found, a coffeehouse on the northern coast of Northern Ireland that is focused as much on community as caffeine.
With her growing expertise in nutrition and a desire to offer healthy, fresh alternatives to fast and frozen fare, Henderson—a biology-health professions major—became the head cook and baker for their new business. Their attention to excellence in food and coffee is the "craft" part of their vision: community, craft and care.
Lost and Found was recently named among the top 25 coffee shops in the United Kingdom. But its impact is measured by more than awards. "I have seen the café become a home to people in the community, a third space apart from work and home where people can take a breath and just be," Henderson says.