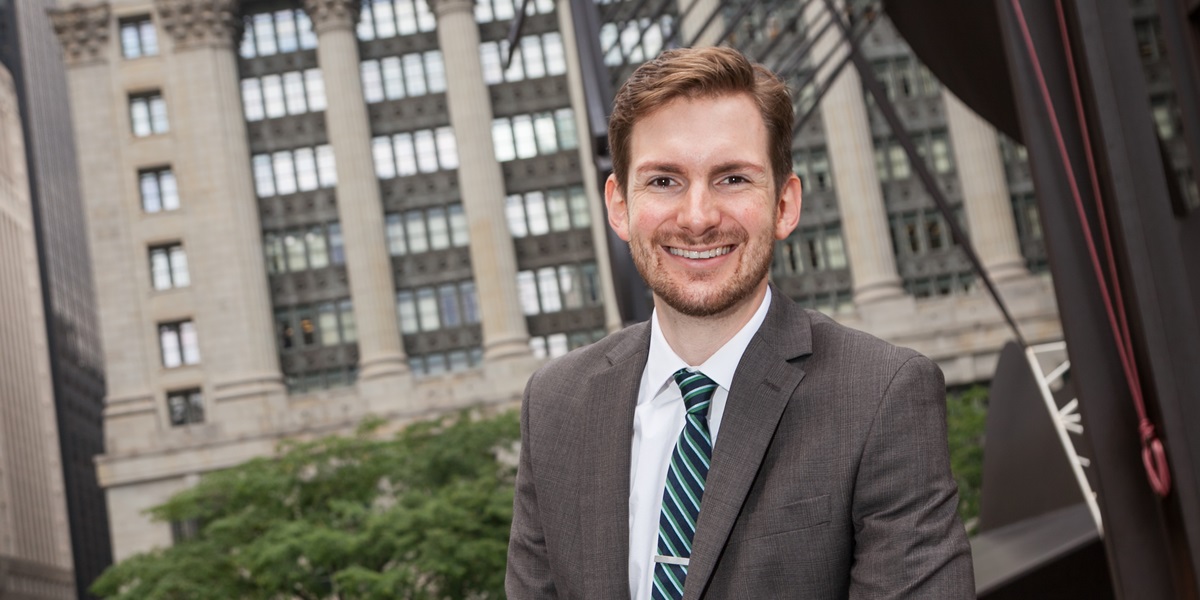 Courtroom Drama
You've lived in the same apartment for 20 years, and bedbugs now infest the building. You blame the landlord; he blames you. Eviction looms.
An improv scenario from Matt Hulstein's theatre days at Northwestern?
If only.
Hulstein, a 2008 theatre and writing/rhetoric major, has stepped into a starring role in the lives of Chicago's powerless. A staff attorney with Chicago Volunteer Legal Services (CVLS), Hulstein fights foreclosures, evictions and bankruptcy cases—and trains other volunteer professionals to aid low-income locals.
"We fight tooth-and-nail to keep a person's housing," he says. "The stakes are really high. It might be a long shot, but it's worth the effort."
A participant in the Chicago Semester his senior year, Hulstein had selected international human rights law as his area of interest. Instead, he was assigned an internship at CVLS and initially took exception to the lack of drama.
"I'm helping with evictions," he thought to himself, "but I want to liberate people from slavery!"
The work, he soon noticed, could result in major change on a smaller stage. In 2012, after passing the Illinois bar exam, Hulstein returned to CVLS to work full time.
"I quickly realized this is human rights stuff; it's just here, in Chicago. This affects people profoundly. My role is to give them their best shot."